Más de 100 participantes en la VIII Jornada de Investigación en Ciencias Experimentales y de la Salud
En el evento se reunieron investigadores de las facultades de Ciencias, Enfermería, Farmacia, Medicina y del Centro de Investigación Médica Aplicada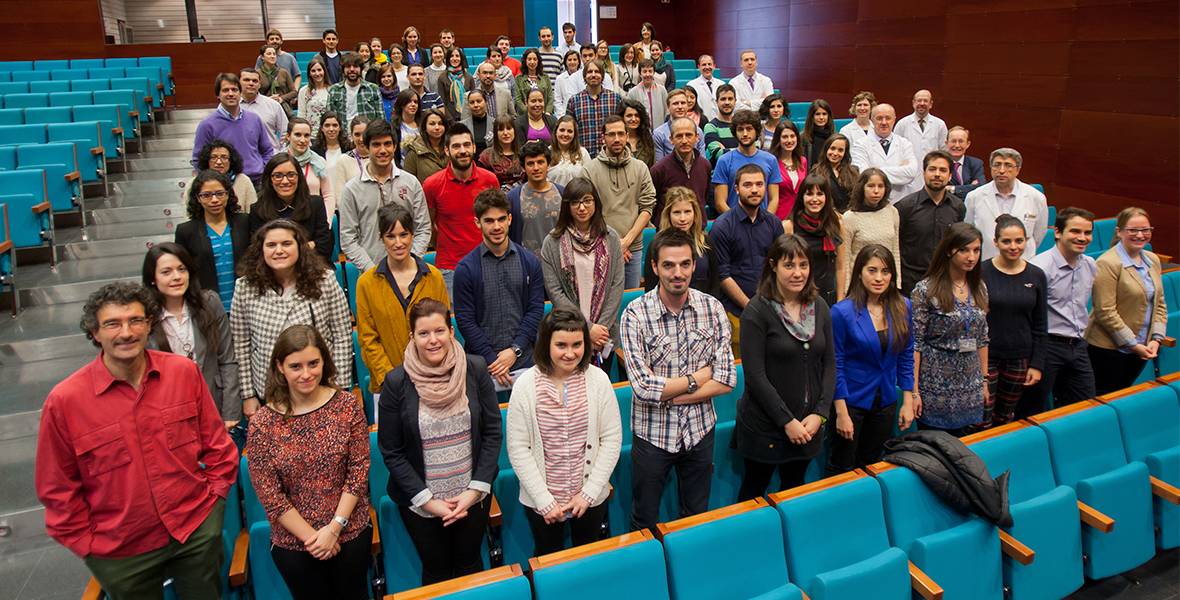 La Universidad de Navarra acogió la celebración de la VIII Jornada de Investigación en Ciencias Experimentales y de la Salud. En el evento participaron más de 100 personas y se presentaron 65 exposiciones de investigadores procedentes de las facultades de Ciencias, Enfermería, Medicina y del Centro de Investigación Médica Aplicada.
El programa incluyó la lectura de comunicaciones orales como "Improvement of heart regeneration by a tissue engineering strategy", "La experiencia de vivir con cáncer en fase avanzada" o "Identification of a protein-based prognostic signature for stage I-II in non-small cell lung cancer", entre otras. Ésta última expuesta por Elena Martínez Terroba, del departamento de Histología y Anatomía Patológica, que obtuvo el premio a la Mejor Presentación Oral. Además, se exhibieron varios pósteres y se organizó una sesión de speed networking.
Por último, resultaron también galardonados Usune Etxeberría, del departamento de Ciencias de la Alimentación y Fisiología; Mikel Queralt, del departamento de Biología Ambiental; Iván Cordón, del Área de Neurociencias del CIMA; Simón Pascual, del departamento de Farmacia y Tecnología Farmacéutica Investigación Biomédica; Mery Jhenny Santivañez, del departamento de Química Orgánica y Farmacéutica; e Iván Cortes, del departamento de Física y Matemática Aplicada.
Gran ambiente investigador y científico
La Jornada de Investigación en Ciencias Experimentales y de la Salud de la Universidad de Navarra, que ha cumplido su octava edición, tiene como objetivo que doctorandos del área de Ciencias compartan sus trabajos y los den a conocer entre los investigadores de los distintos departamentos.
En este sentido, Mikel Queralt, uno de los premiados, señaló que "el ambiente que se respira ese día que se asemeja mucho a un congreso, tienes que preparar un póster, una presentación,.. Además, es un buen momento para analizar tus resultados y mostrárselos a tus compañeros".
Por su parte, Usune Etxeberria, también reconocida por su investigación, señaló cómo las jornadas "brindan a todos los doctorandos la oportunidad de conocer de primera mano el trabajo de otros dentro de la Universidad. Todos deberían aprovechar esta ocasión que permite compartir experiencias entre jóvenes investigadores en un ambiente cercano y distendido".