Clínica Universidad de Navarra
A unique university hospital in Spain with a patient-centered care model that is committed to cutting-edge research as a guarantee of access to the most innovative treatments.
VISIT THE WEBSITE OF THE CLINICA
Precision personalized medicine
Research is a strategic axis of the Clinic, so it has specialists who, in addition to treating patients, research with Cima scientists to develop translational research of excellence.
This research model seeks to comprehensively understand the disease with the mission of offering the best therapy or treatment for each patient.
The cooperation between the Clinic and Cima allows a constant bidirectional flow of scientific knowledge that is fundamental to bringing the results obtained in the laboratory closer to their application to the patient.
Translational research
From the laboratory to the patient and vice versa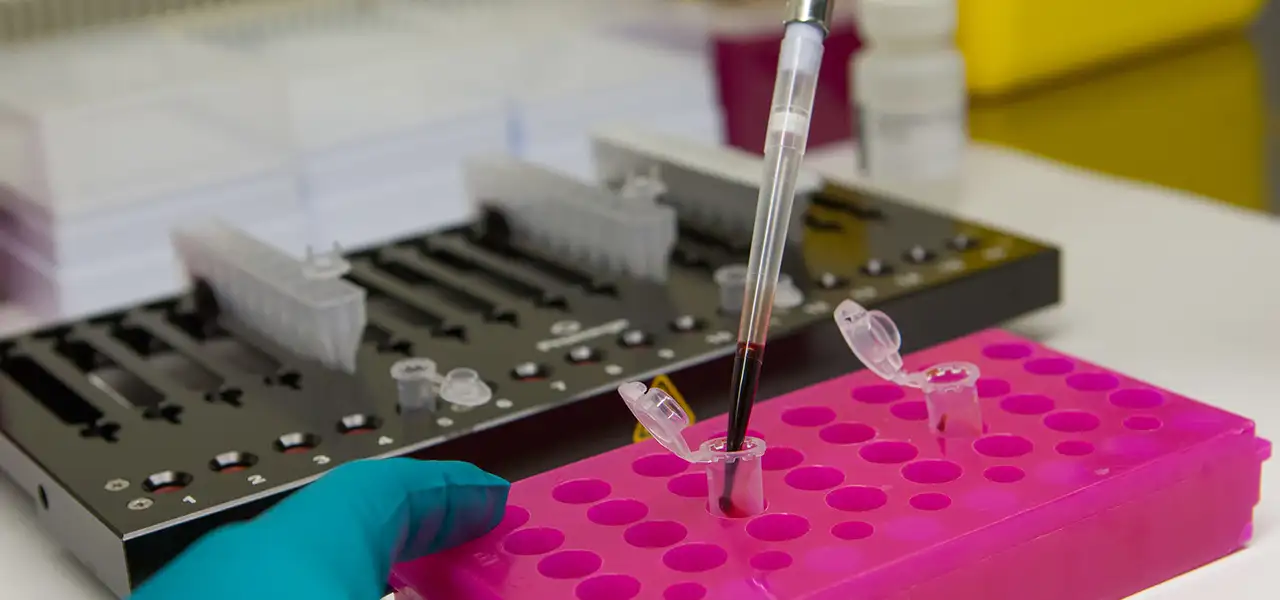 Comprehensive knowledge of the disease
The Clínica transfers to the Cima an unresolved medical need to deepen the biological knowledge of the disease and propose new therapeutic alternatives.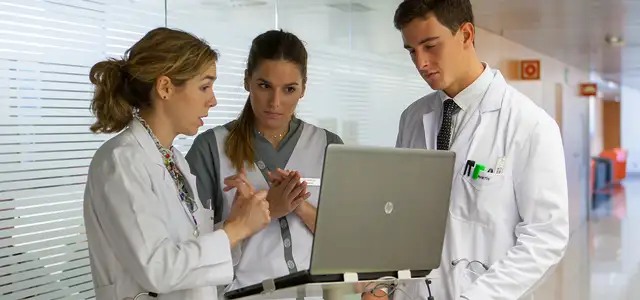 Multidisciplinary teams
Clinical specialists and researchers from different areas work with a common goal: to improve diagnosis and propose personalized precision medicine.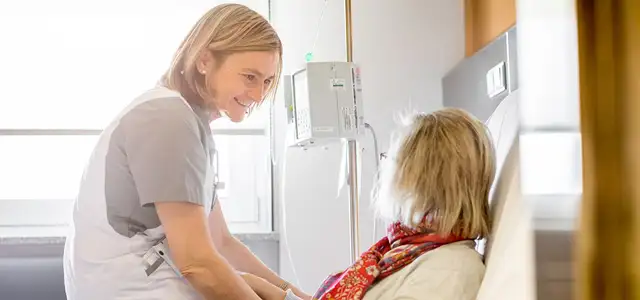 Clinical trials
The synergy between Cima and the Clínica boosts the development of research achievements in basic or preclinical phases towards more advanced phases that can reach patients.
How do we research cancer?
Cima's research is integrated into the activity of the Cancer Center Clínica Universidad de Navarra,
a reference centre for care, research and teaching in the care of cancer patients.

The Clinic is the private center that promotes more clinical trials in Spain. These investigations offer new possibilities and therapeutic advances to our patients.
To promote research at the clinical level
The translational nature of the Clínica and Cima's research is reflected in their constant search for new drugs or therapeutic therapies that can soon be transferred to patients.
Thus, they jointly conduct clinical trials in different clinical phases for the evaluation of possible new treatments.
Most of these trials are based on the use of advanced therapies, such as cell therapy or gene therapy, aimed at cancer treatment.