Innovation and translation
"In a context of open innovation, we transform our research into drugs and therapies for the benefit of patients."
DR. ANTONIO PINEDA
DIRECTOR OF TRANSLATIONAL RESEARCH
With a profound translational orientation, Cima Universidad de Navarra closes the loop between academia and industry by facilitating the transformation of its most promising research results into new drugs that benefit patients.
To this end, in a context of open innovation, Cima actively collaborates with other national and international research centers, venture capital funds, pharmaceutical and biotech companies or other private investors focused on early stage clinical trials.
Cima focuses its efforts on the development of a dynamic pipeline of patent-protected assets for the development of new drugs. Thus, our discoveries generate therapeutic and diagnostic alternatives that aim to meet the current needs of patients.
Among our most recent milestones is the licensing of several technologies for the treatment of rare and neurological diseases through gene therapy. In turn, we have licensed other molecules for the treatment of oncological and cardiovascular diseases, all through the creation of new biotechnology companies in which Cimas is a co-founder.
Cima also establishes alliances with other agents making its technology accessible in research of new molecular therapies, aptamers, in vitro and in vivo models, etc.
All this effort is aimed at reducing the risk intrinsic to drug development. Therefore, through the joint work of its extensive and consolidated research programs, Cima innovates in the development of new drugs and therapies.
To make these partnerships possible, Cima has the Translational and Innovation Unit, a team dedicated to the proper management of any application of Cima's research with the potential to benefit the patient. Thus, the center fulfills its translational mission: to bring scientific discoveries from the laboratory to the patient and vice versa.

Need more information?
If you are interested in collaborating with us, please contact our Translation and Innovation Unit.
DRUG RESEARCH AND DEVELOPMENT
From patient to patient
The starting point for the research of new drugs is to understand the real needs of patients and to understand the mechanisms of that disease.
This discovery phase is carried out at Cima and, with the help of pharmaceutical companies and companies, further development is achieved until the drug is made available to patients.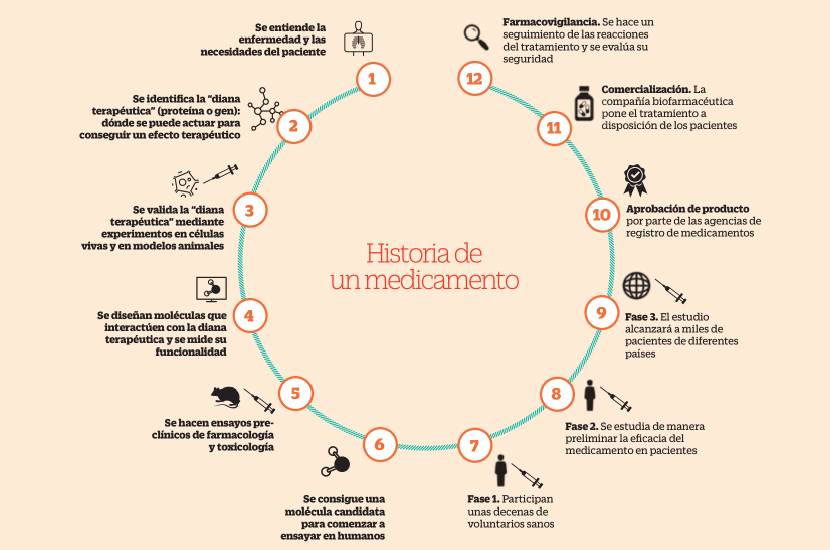 Translation and Innovation Unit
A unit committed to the management of scientific discoveries and the consolidation of strategic alliances with which Cima seeks to serve society.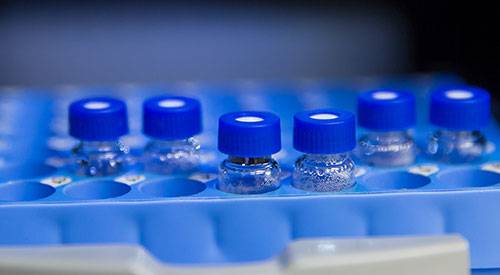 Drug development and new therapies
Management of the development process of products with potential clinical application from their discovery to their arrival to the patient.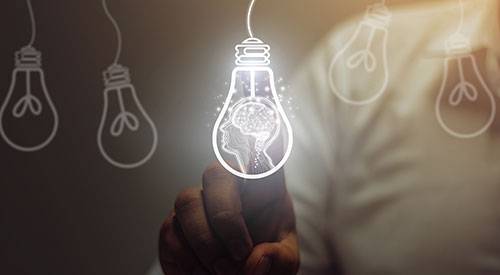 Intellectual Property
Management and registration of inventions resulting from Cima's research activity.
Entrepreneurship
Cima's research leads to the generation of new companies with the mission to reach patients sooner.
Commitment to translational research
Cima conducts research to contribute knowledge to society. It seeks to promote innovation and the development of new drugs and therapies by linking capabilities and resources with other companies and institutions.
Resultados del Cima desde sus inicios hasta la actualidad
"Collaborative partnerships with industry to move research out of the lab and toward potential therapeutic solutions for patients around the world."
ELÍAS RODRÍGUEZ TORAL
HEAD OF THE TRANSLATION AND INNOVATION UNIT
Alliances with companies and institutions
Cima's technology transfer is possible through different types of alliances.
Intellectual property licensing agreements.

Scientific knowledge license agreements.

Sponsored research agreements with option rights on results.

Technical service agreements.

Co-founding start-ups.
Meet our Translation and Innovation Unit team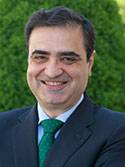 Jesús M.
Hernández Cabrero
External Consultant in Transfer and Innovation