Congreso internacional de Proteómica en la Universidad de Navarra
El encuentro reúne durante cuatro días a 250 especialistas de nueve países en la Facultad de Ciencias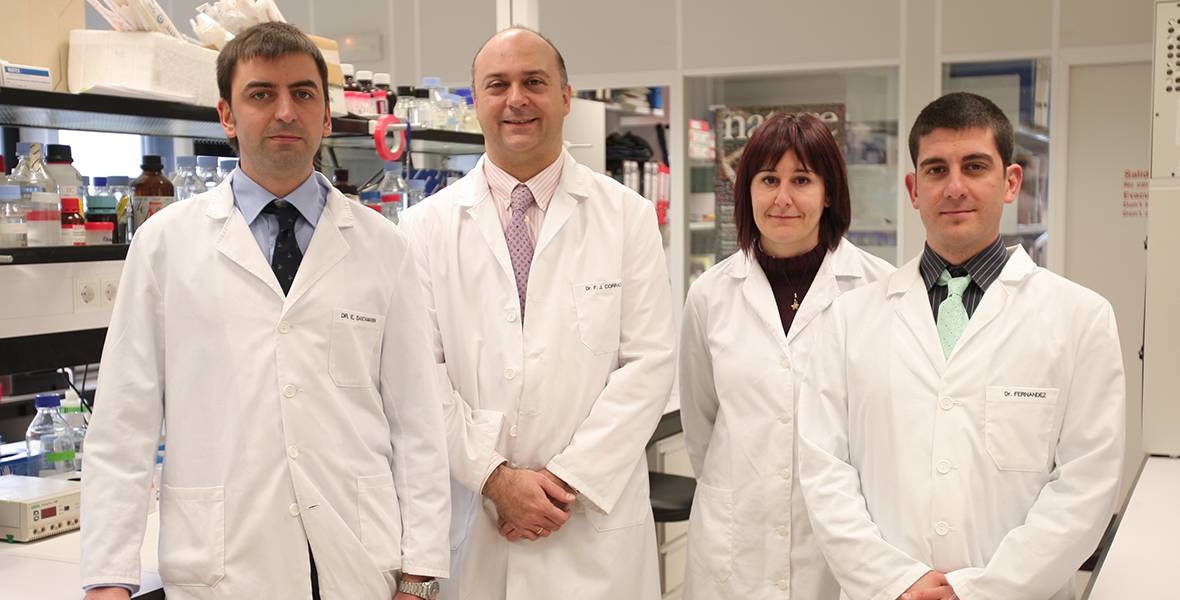 La Universidad de Navarra acoge el congreso internacional de Proteómica "Proteomics and Human Proteome. From bench to bedside", organizado por la Sociedad Española de Proteómica y la Latin American Human Proteome Organization (LAHUPO).
Celebrado en la Facultad de Ciencias del centro académico, en el encuentro participan 250 expertos de nueve países entre los que se encuentran algunos de los especialistas de mayor relevancia internacional en esta materia.
Según explica Fernando Corrales, director de la Unidad de Proteómica, Genómica y Bioinformática del Centro de Investigación Médica Aplicada (CIMA) de la Universidad de Navarra, esta disciplina -que tiene como objetivo el estudio del proteoma o conjunto de proteínas de una célula, un tejido o un órgano- permitirá obtener una visión global de la biología celular y de sus alteraciones, "y con ella idear en el futuro nuevos métodos diagnósticos que posibiliten estrategias terapéuticas ajustadas a las necesidades de cada individuo", aclara.
En este sentido, el doctor en Bioquímica y Biología Molecular subraya que uno de los mayores retos del siglo XXI será, precisamente, la identificación de biomarcadores para el diagnóstico precoz y el seguimiento de enfermedades, "que facilitarán una intervención clínica más apropiada". Con este objetivo, la Unidad de Proteómica del CIMA desarrolla proyectos para analizar las bases moleculares de las enfermedades hepáticas y encontrar marcadores biológicos para la fibrosis hepática y el cáncer de hígado. El trabajo de su equipo ya ha dado lugar a 25 publicaciones internacionales y cuatro patentes en cinco años.
Avances más recientes
Entre los ponentes del Congreso destacan tres de los pioneros de esta disciplina: Peter Roepstorff, Michael Karas y Franz Hillenkamp, a quienes se nombrará miembros honoríficos de la Sociedad Española de Proteómica. Asimismo, el hasta hace unos meses presidente de la Human Proteome Organisation (HUPO), el profesor Rolf Apweiler, y los líderes de la organización en los campos de hígado y cerebro -Fuchu He y Helmut E. Meyer, respectivamente- presentarán en Pamplona los avances más recientes en el estudio del proteoma humano y sus alteraciones asociadas a enfermedades.
El encuentro, que cuenta con la colaboración de Gobierno de Navarra, SODENA, Digna Biotech y Genoma España, entre otras entidades, se completará con sesiones plenarias, comunicaciones orales y una amplia muestra de pósteres sobre las principales investigaciones que se están llevando a cabo en esta área.