Galardonado un estudio de la Universidad de Navarra sobre resincronización cardiaca
Investigadores del CIMA y especialistas de la Clínica Universitaria reciben el Premio Michel Mirowski durante un congreso internacional sobre arritmia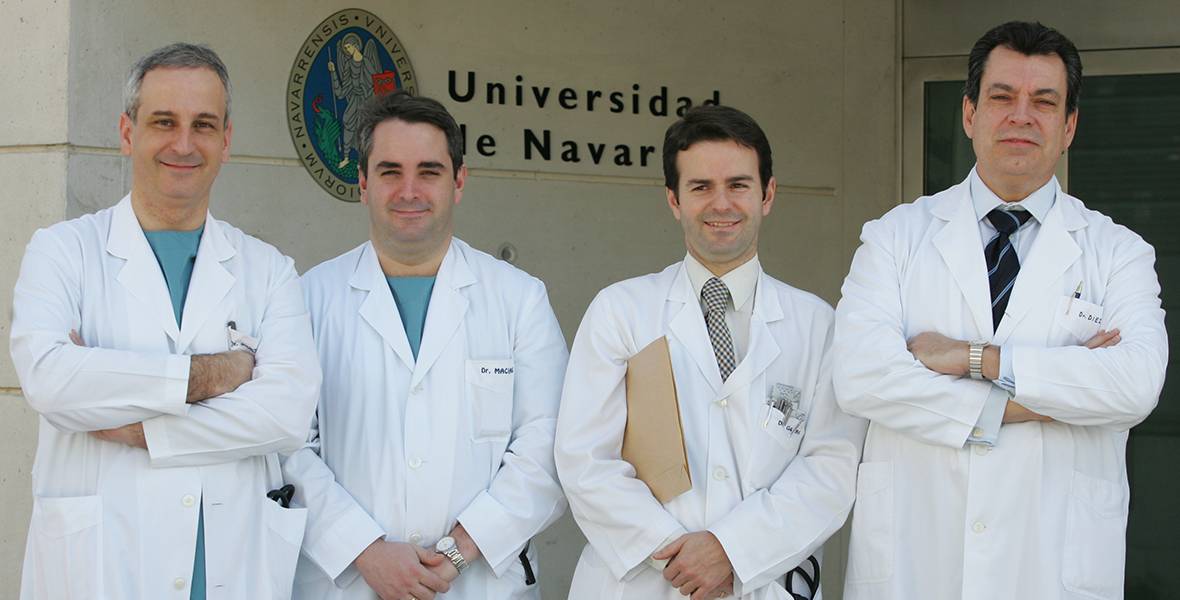 Un estudio de la Universidad de Navarra sobre resincronización cardiaca ha recibido el Premio Michel Mirowski en el reciente congreso internacional sobre Arritmias y Miocardiopatías celebrado en Madrid. El jurado del galardón, compuesto por los doctores Hein J.J. Wellens, Stephan Hohnloser, Arthur Moss y Bernardo Nadal-Ginard, destacó "la contribución del estudio al conocimiento del mecanismo de acción de la terapia de resincronización en pacientes con insuficiencia cardiaca".
Los autores del trabajo son investigadores del área de Ciencias Cardiovasculares del CIMA y especialistas del departamento de Cardiología y Cirugía Cardiovascular de la Clínica Universitaria: los doctores Ignacio García Bolao, Alfonso Macías, Begoña López, Arantxa González, Juan José Gavira, Pedro Azcárate, Eduardo Alegría y Javier Díez.
Pacientes con insuficiencia cardiaca
Los hallazgos del estudio, titulado Limitation of excessive collagen type I synthesis and deposition may contribute to long-term benefits of cardiac resynchronization therapy in patients with heart failure, se publicarán en un artículo que aparecerá en el número del próximo 6 de junio de la revistaJournal of the American Collage of Cardiology.
En los años 70 y 80, el cardiólogo francés Michel Mirowski concibió y desarrolló los primeros prototipos de cardiodesfibriladores automáticos implantables para la prevención y el tratamiento de las arritmias ventriculares potencialmente letales. Gracias a sus trabajos pioneros, dichos dispositivos forman parte necesaria hoy en día del arsenal terapéutico de las unidades de cardiología y de medicina de urgencias en todo el mundo.