Investigadores del CIMA de la Universidad de Navarra describen cómo la hipertensión provoca insuficiencia cardiaca
Una revista científica de EE. UU. dice que el nuevo estudio puede ayudar a la prevención y detección precoz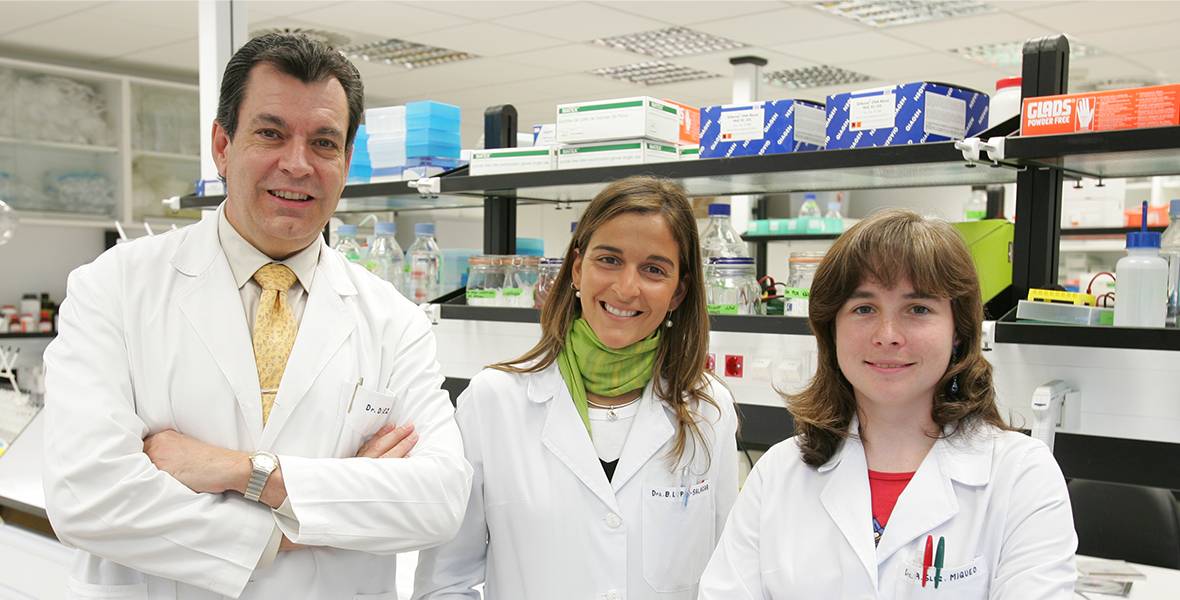 La revista científica Journal of the American College of Cardiology acaba de publicar en su edición electrónica un artículo de investigadores del CIMA de la Universidad de Navarra y del Hospital Donostia de San Sebastián. El trabajo describe un nuevo mecanismo por el que el corazón de los hipertensos sufre daños en su estructura, de manera que dificulta su funcionamiento y provoca insuficiencia cardiaca en los pacientes. Los autores han diseñado un análisis sanguíneo que permite detectar si dicho mecanismo está dañando el corazón, lo que posibilitará instaurar medidas terapéuticas adecuadas para bloquearlo.
La revista norteamericana incluye un comentario editorial de los doctores Arsalan Shirwany y Karl Weber, de la Universidad de Memphis (EE. UU.): afirman que el artículo abre una nueva vía para la comprensión de la insuficiencia cardiaca de los pacientes hipertensos, así como para su detección precoz y su posible prevención.
A los 5 años del diagnóstico la supervivencia es inferior al 50%
El trabajo científico es obra conjunta de los doctores Begoña López, Arantxa González y Javier Díez, del CIMA de la Universidad de Navarra y la Clínica Universitaria. También han colaborado los doctores Mariano Larman y Ramón Querejeta, del Servicio de Cardiología del Hospital Donostia (San Sebastián).
Como se sabe, la insuficiencia cardiaca es la situación clínica a la que aboca la mayoría de las enfermedades crónicas del corazón. Según el Dr. Javier Díez, director del área de Ciencias Cardiovasculares del CIMA, "la prevalencia de la insuficiencia cardiaca está aumentando considerablemente desde hace años, por lo que ha llegado a adquirir proporciones epidémicas. A la magnitud del problema se une su severidad, pues a los 5 años del diagnóstico la supervivencia de los pacientes con insuficiencia cardiaca es inferior al 50%".
Las lesiones que la hipertensión arterial producen en el corazón (la llamada cardiopatía hipertensiva) constituyen una de las causas principales de insuficiencia cardiaca, especialmente en las mujeres de edad avanzada. Desde hace más de 15 años, científicos adscritos ahora al CIMA de la Universidad de Navarra investigan los mecanismos responsables de dichas lesiones, así como los medios para diagnosticarlas precozmente y las medidas para tratarlas de manera eficaz.