La revista científica 'Journal of Hepatology' dedica su editorial al Dr. Jesús Prieto
El director del Área de Terapia Génica y Hepatología del CIMA de la Universidad de Navarra recibió en abril el reconocimiento de la Asociación Europea para el Estudio del Hígado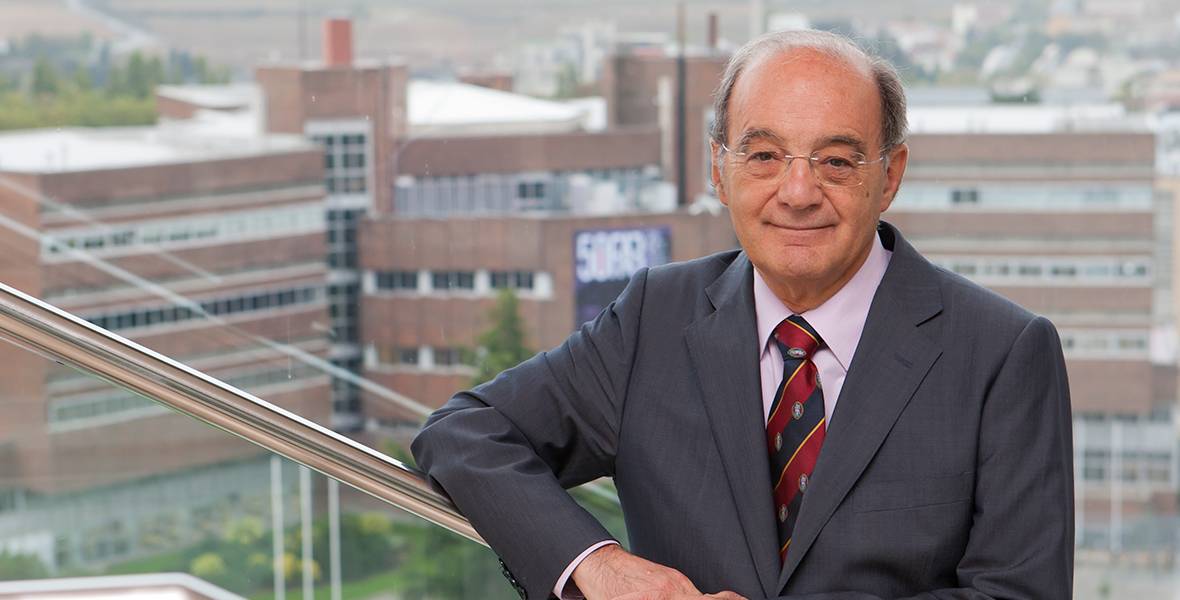 La revista científica Journal of Hepatology dedica el editorial de su número de septiembre al Dr. Jesús Prieto, director del Área de Terapia Génica y Hepatología del Centro de Investigación Médica Aplicada (CIMA) de la Universidad de Navarra. Se trata de la segunda mejor revista internacional en la especialidad de Hepatología,
El editorial de Journal of Hepatology hace mención al reconocimiento que recibió el pasado mes de abril de la Asociación Europea para el Estudio del Hígado "por su trayectoria investigadora y asistencial en el campo de la hepatología". El autor, Mario Strazzabosco, destaca que "el Prof. Prieto es un líder académico visionario. Suenfoque científico es siempre novedoso y nunca tiene miedo de nuevos desafíos. Entre sus logros científicos destaca ser pionero en el uso de la terapia génica para el tratamiento y prevención de las enfermedades hepáticas".
40 años de labor asistencial, docente e investigadora
Licenciado y doctor en Medicina por la Universidad de Valladolid, el Dr. Prieto es especialista del Departamento de Medicina Interna y de la Unidad de Hepatología de la Clínica. También es coordinador del Centro de Investigación Biomédica en Red de Enfermedades Hepáticas y Digestivas (CIBER-EHD).
Ha sido catedrático de Patología General de la Universidad de Santiago de Compostela y desde 1979 es profesor ordinario de la Facultad de Medicina de la Universidad de Navarra. Es doctor honoris causa por la Universidad de Oporto y por la Universidad Austral (Argentina). Ha recibido numerosos premios, entre el que destaca el "Cándida Medrano de Merlo" y el "Gran Premio Bial" por sus aportaciones sobre terapia génica en el cáncer de hígado.