Un estudio del CIMA, mejor trabajo español en Hepatología de 2008
El premio ha sido otorgado por la Fundación Española para el Estudio del Hígado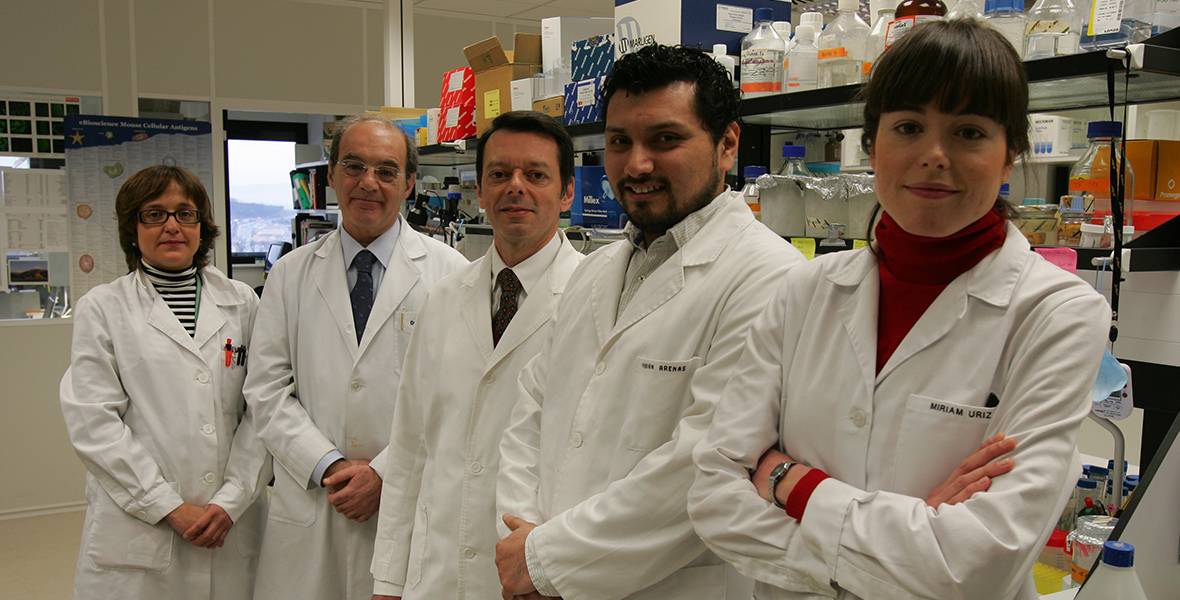 Científicos del Centro de Investigación Médica Aplicada (CIMA) de la Universidad de Navarra han recibido el premio al "Mejor trabajo español presentado en Hepatología en 2008 y publicado en revistas con alto factor de impacto". El galardón, otorgado por la Fundación Española para el Estudio del Hígado (FEEH), reconoce un estudio desarrollado en el Laboratorio de Genética Molecular y publicado en The Journal of Clinical Investigation.
Hoy se desconoce el origen de la cirrosis biliar primaria, que afecta principalmente a mujeres de mediana edad. Esta patología se asocia con fenómenos de autoinmunidad, daña los conductos biliares del hígado y disminuye la producción de la bilis. En España se diagnostican más de 1.000 casos al año y el número de total de pacientes supera los 15.000. Investigadores del CIMA han descrito el papel de la proteína AE2 al combinar un tratamiento ya conocido, el ácido biliar ursodesoxicólico (UDCA) y glucocorticoides, que mejora la enfermedad en una población determinada de pacientes.
Según el Dr. Juan Francisco Medina, director del Laboratorio de Genética Molecular del CIMA, "el diagnóstico de la enfermedad, habitualmente precoz, permite iniciar pronto el tratamiento con UDCA. Sin embargo, casi un 40% de pacientes no responde satisfactoriamente a la monoterapia con UDCA".
La novedad de este estudio consiste en relacionar por primera vez el tratamiento combinado de UDCA y glucocorticoides con una mayor cantidad de bicarbonato en la bilis y una mejoría en la producción de bilis por el hígado. En concreto, los experimentos en modelos animales y en cultivos celulares demuestran que "sólo el tratamiento combinado de UDCA y glucocorticoides aumenta la expresión génica de la proteína humana AE2 en el hígado". Este estudio forma parte de la tesis doctoral de Fabián Arenas, que ha obtenido el Premio Extraordinario de Doctorado en el área de Bioquímica 2008/2009, otorgado por la Facultad de Ciencias de la Universidad de Navarra. En la investigación, dirigida por el Dr. Medina, también han participado Isabel Herviás, Miriam úriz, Ruth Joplin y el Dr. Jesús Prieto, director del área de Terapia Génica y Hepatología del CIMA.