Una bioquímica del CIMA de la Universidad de Navarra halla el papel protector de una molécula en enfermedades del hígado
Tesis de la investigadora pamplonesa Elena Erroba, que ya ha publicado en revistas especializadas su estudio de la Anfirregulina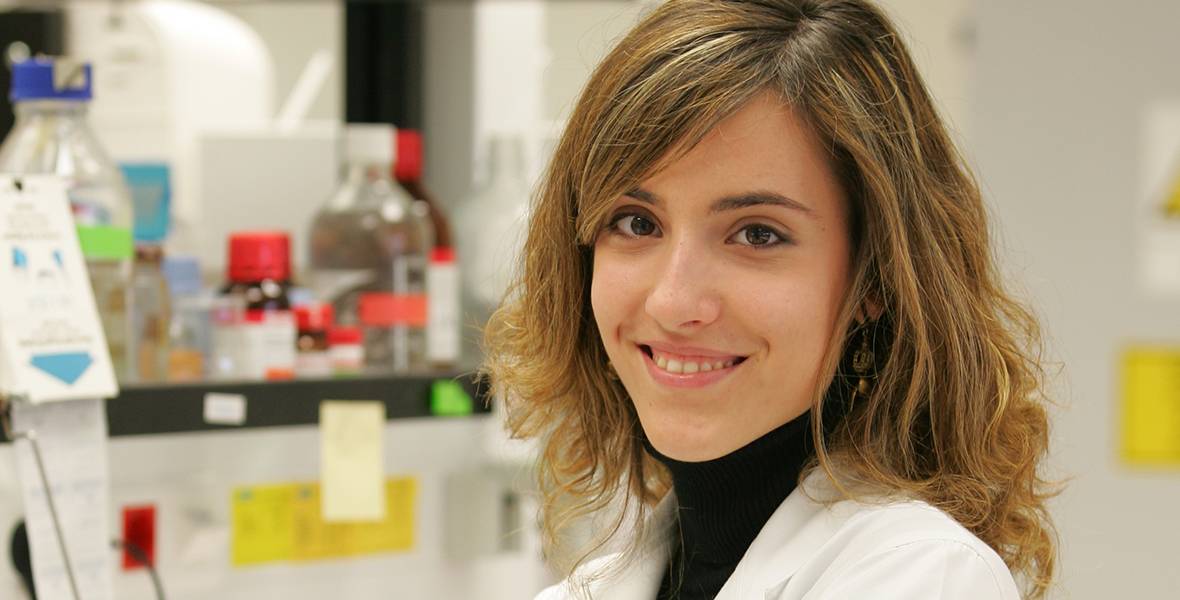 Elena Erroba Esquíroz acaba de presentar su tesis en la Facultad de Ciencias de la Universidad de Navarra. Esta investigadora del CIMA ha participado en el descubrimiento del papel protector de la moléculaAnfirregulina (AR) en diversos modelos in vivo de daño hepático agudo.
Según explica esta bioquímica, "en un hígado enfermo se produce una abundante pérdida de función y masa hepáticas, debido a la muerte de los hepatocitos, células del hígado. Por eso se activan en este órgano diversos mecanismos moleculares para proteger a las células frente a la muerte y recuperar la masa hepática perdida durante la enfermedad".
Proyecto y patente.
La investigación desarrollada por Elena Erroba constata que "la AR participa en estos mecanismos de defensa del hígado, ya que ejerce un papel protector frente a la muerte de los hepatocitos y estimula la regeneración de la masa hepática". Por ello sugiere que "tratar con AR a pacientes con un fallo hepático agudo o durante la cirugía de trasplante hepático podría ser una terapia eficaz. Sin embargo, debe administrarse de manera controlada porque la AR también puede participar en el desarrollo del cáncer de hígado".
Los doctores Carmen Berasáin y Matías ávila, investigadores del área de Terapia Génica y Hepatología del CIMA, han dirigido esta tesis, enmarcada en un proyecto que ha dado lugar a una patente. Los resultados obtenidos por la Dra. Erroba, fundamentados en observaciones realizadas en muestras clínicas y pruebas llevadas a cabo en modelos animales, se han publicado previamente en revistas científicas especializadas, como Cancer Research, Gastroenterology y The Journal of Biological Chemistry.