Una revista de EE. UU. publica el trabajo de investigadores de la Universidad de Navarra sobre un tipo de cáncer de la sangre
Recoge la aportación de especialistas de la Clínica Universitaria y el CIMA con pacientes de linfoma folicular tratados con una vacuna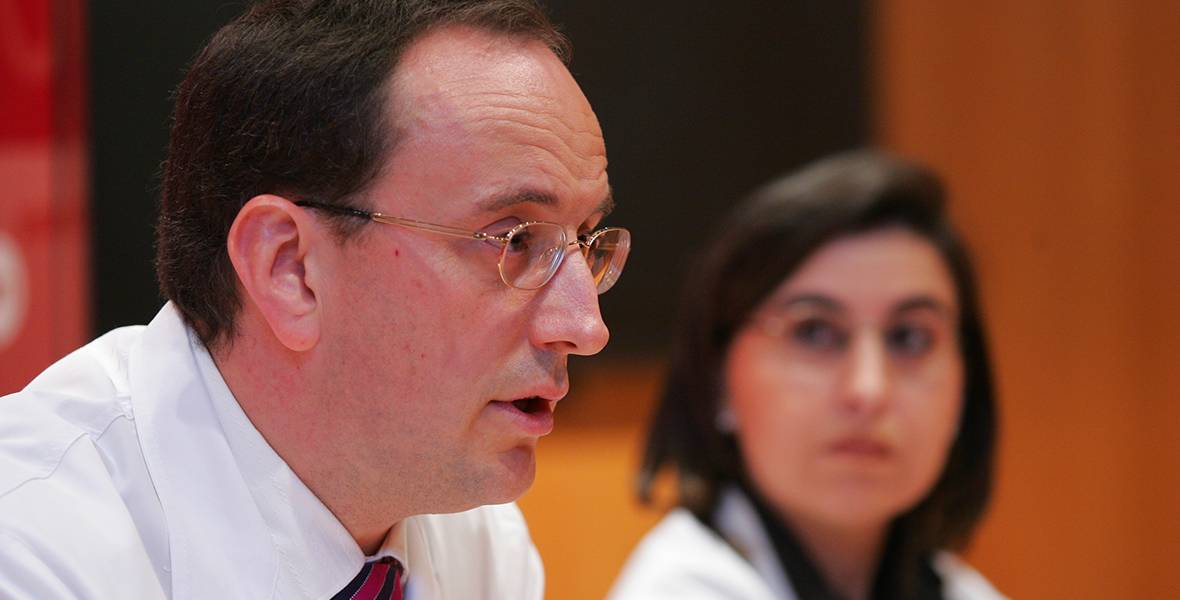 El Journal of the National Cancer Institute de EE. UU. acaba de publicar en septiembre un artículo de especialistas de la Universidad de Navarra en el que demuestran la eficacia y el beneficio clínico de una vacuna contra un tipo de cáncer de la sangre, el linfoma folicular, en pacientes en primera recaída. El estudio cuenta con la financiación de la Leukemia & Lymphoma Society de Nueva York y los resultados se presentaron en el congreso nacional de la Asociación Española de Hematología y Hemoterapia, celebrado en 2005 en Madrid. Los autores del trabajo, dirigidos por el Dr. Maurizio Bendandi, son investigadores del CIMA y médicos de la Clínica Universitaria.
Anualmente se diagnostican en España más de 5.000 personas mayores de 40 años de este tipo de cáncer. El linfoma folicular es un tumor del sistema linfático cuyas células presentan una proteína de superficie, en concreto una inmunoglobulina, que puede utilizarse como diana. La vacuna, denominada idiotípica, se produce a partir de esa proteína y tiene como objetivo provocar una reacción del sistema inmune del enfermo. La Universidad de Stanford desarrolló esta vacuna en animales en los setenta y la aplicó en humanos hace casi 20 años. En 1992 se comprobó su eficacia biológica: es capaz de estimular el sistema inmune humano. En 1999 el Dr. Bendandi y otros científicos del Instituto Nacional del Cáncer de EE. UU. demostraron que la eficacia biológica era también clínica. Ahora ha llegado también la demostración de su beneficio clínico para los pacientes.
Se trata del primer estudio con este diseño que investiga dicho beneficio en pacientes que han sufrido una recaída, si bien otros ensayos clínicos en este campo se están desarrollando en dos centros de EE. UU.: el que dirige el Dr. Larry Kwak en Houston (Texas) y el del Dr. Ronald Levy en Stanford (California).