La revista 'Time' informa de investigaciones sobre cáncer en la Universidad de Navarra y dos centros de EE. UU.
El reportaje se refiere a la vacuna personalizada contra el linfoma folicular del equipo del Dr. Maurizio Bendandi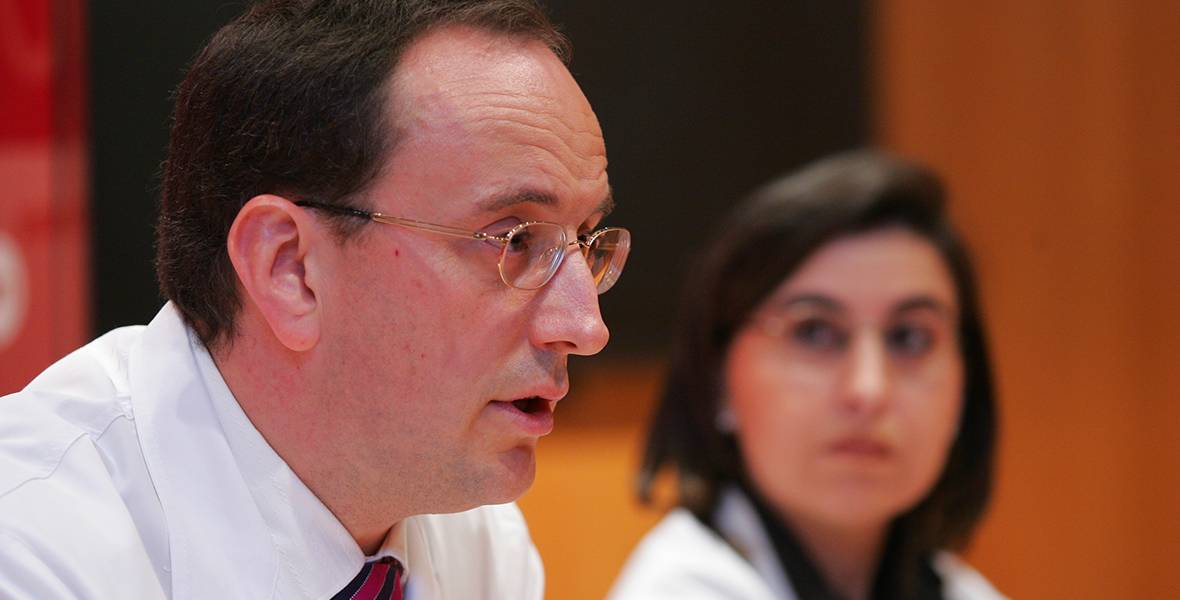 En su número de esta semana, con fecha 23 de abril, la revista Time publica un reportaje sobre un tratamiento mediante vacuna personalizada para pacientes de linfoma folicular. Con esta nueva terapia el propio sistema inmune, estimulado por la vacuna, es capaz de matar a unas células tumorales que habían resistido a la quimioterapia.
El protagonista del reportaje titulado "La enfermedad es el remedio" es el Dr. Maurizio Bendandi. Este especialista ejerce su labor profesional en dos entidades de la Universidad de Navarra que colaboran muy estrechamente: el Centro de Investigación Médica Aplicada (CIMA) y la Clínica Universitaria de Navarra.
Time recuerda que la investigación del Dr. Bendandi y su equipo apareció publicada en septiembre de 2006 en la revista científica Journal of the National Cancer Institute de EE. UU. Precisamente son norteamericanos los otros dos centros que Time menciona por ser los únicos que investigan y tratan a pacientes con esta terapia no convencional: el MD Anderson Cancer Center, en Houston (Texas) y la Universidad de Stanford (California).
De hecho, antes de incorporarse a la Universidad de Navarra, Maurizio Bendandi desarrolló su investigación en el Instituto Nacional del Cáncer de EE. UU., donde trabajó con Larry Kwak, hoy director asociado en el MD Anderson.