El Dr. Matías Ávila, miembro del comité editorial de la revista 'Hepatology'
Es la publicación con más impacto en el campo de la Hepatología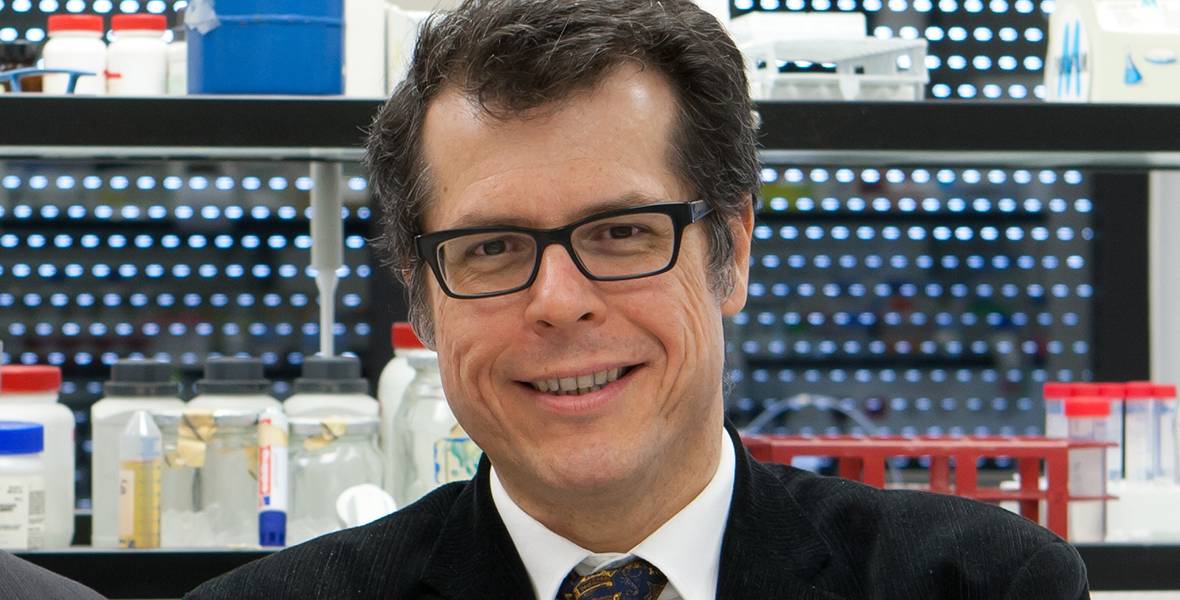 El Dr. Matías Avila, investigador del área de Terapia Génica y Hepatología y catedrático de Bioquímica, ha sido nombrado miembro del comité editorial de la revista Hepatology. Se trata de la publicación oficial de la American Association for the Study of Liver Diseases (AASLD)), que reúne a investigadores básicos y profesionales clínicos especializados en la biología y la fisiopatología hepática. Es la revista líder en el ámbito de la Hepatología y la segunda con más impacto en el área de la Gastroenterología.
Matías Avila es licenciado y doctor en Farmacia por la Universidad Complutense de Madrid. Obtuvo el Premio Extraordinario de Doctorado con su tesis sobre la señalización intracelular de la insulina y factores neurotróficos, que realizó en el Instituto de Investigaciones Biomédicas Alberto Sols del CSIC en Madrid, bajo la supervisión de la Dra. Isabel Varela. Entre 1992 y 1995 trabajó en el laboratorio del Prof. Vicente Notario, en la Georgetown University School of Medicine de Washington DC (Estados Unidos). En 1995 regresó al Instituto de Investigaciones Biomédicas Alberto Sols hasta que, en octubre de 1997, se incorporó a la Universidad de Navarra.
Catedrático de Bioquímica adscrito al Departamento de Medicina Interna de la Facultad de Medicina, el Dr. Avila desarrolla su actividad investigadora en el Laboratorio de Hepatología Bioquímica del CIMA. Estudia los mecanismos moleculares y celulares de la progresión de la enfermedad hepática. En concreto, se centra en la identificación de nuevas estrategias protectoras y dianas terapéuticas para frenar el desarrollo de la cirrosis y del cáncer de hígado.