La Universidad de Navarra acoge el XXXVI Congreso de la Sociedad Española de Inmunología
Cerca de 400 especialistas se reúnen en el CIMA y el edificio de Ciencias para abordar los últimos avances en esta discina biomédica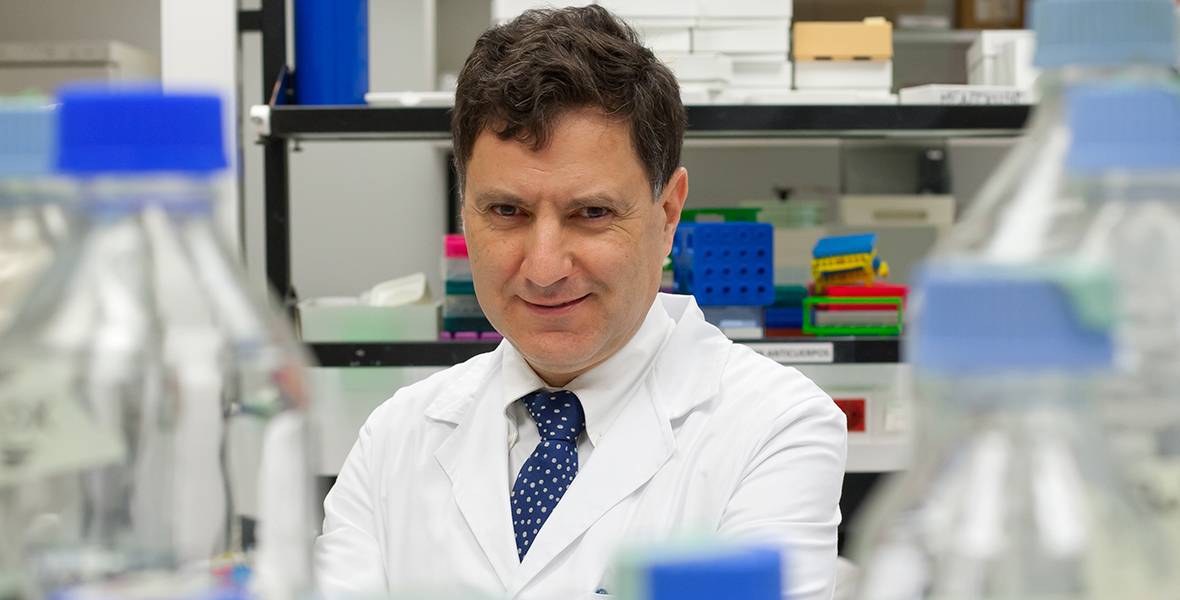 El Centro de Investigación Médica Aplicada (CIMA) y el edificio de Ciencias de la Universidad de Navarra acogen el XXXVI Congreso de la Sociedad Española de Inmunología (SEI). El evento, que se celebra del 8 al 11 de junio, reúne a cerca de 400 especialistas nacionales e internacionales que abordarán los últimos avances en esta disciplina médica.
El congreso se inaugura con dos conferencias magistrales: El Dr. José Alberto Villadangos, investigador español del Walter and Eliza Hall Institute of Medical Research, en Melbourne (Australia), expondrá sus trabajos sobre las células dendríticas, que determinan el inicio y sostenimiento de la respuesta inmunitaria. Por otro lado, la Dra. Polly Matzinger, del Instituto Nacional de Salud de Estados Unidos, presentará el diálogo bidireccional que establecen los tejidos de los órganos con el sistema inmunitario. Es la autora de la llamada "teoría del danger", o proceso por el que el sistema inmunitario se pone en marcha cuando percibe signos de daño en los tejidos. "La naturaleza molecular de estas señales de alarma se está esclareciendo y es de gran relevancia para el abordaje terapéutico del sistema inmunitario", explica el Dr. Ignacio Melero, investigador del CIMA y la Clínica Universidad de Navarra y coordinador del congreso.
Durante el encuentro científico se van a celebrar 2 simposios conjuntos de las sociedades francesa y española de Inmunología en los que se presentarán los últimos estudios sobre el desarrollo de vacunas y el papel de la inmunología para el cáncer colorrectal. Asimismo, se rendirá homenaje a los doctores Francisco Borrás y Mª Luisa Subirá, pineros en labores de investigación y asistencia inmunológica en Navarra, por su aportación en el campo de la inmunología española.
Finalmente, el Dr. Lieping Chen, de la Universidad de Yale, impartirá la conferencia de clausura sobre moléculas del sistema inmunitario que promueven la respuesta inmune frente al cáncer. "Su línea de investigación experimental demuestra que los tratamientos orientados a la manipulación de estas moléculas eliminan múltiples modelos tumorales de ratón. Los resultados en ensayos clínicos con pacientes son extraordinariamente alentadores", asegura el Dr. Melero.