Expertos de la Clínica y el Cima participan en un evento de Medicina Personalizada frente al Cáncer ante la Unión Europea
El Dr. Felipe Prósper, director del Área de Terapia Celular y del Programa de Medicina Regenerativa, interviene hoy en el webinar 'Cancer and the role of Personalised Medicine in fighting cancer'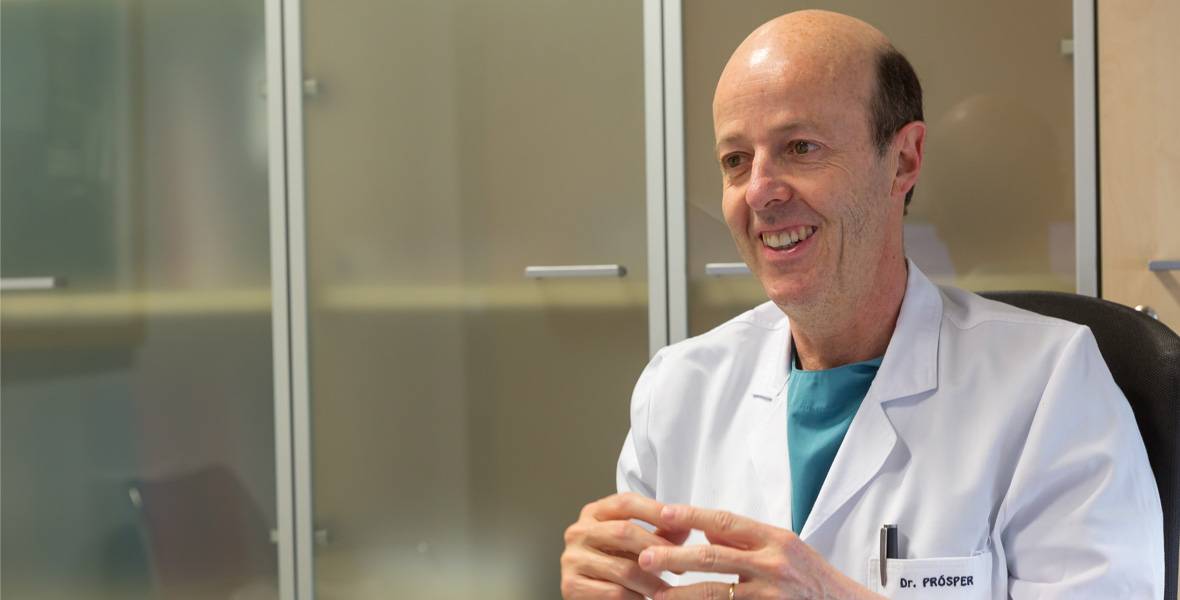 Expertos de la Clínica y el Cima Universidad de Navarra participan hoy en un evento organizado por la Delegación de Navarra ante la Unión Europea sobre la Medicina Personalizada en la lucha contra el Cáncer (Cancer and the role of Personalised Medicine in fighting cancer'.
En él, se han dado a conocer el proyecto Medicina Personalizada para el tratamiento de pacientes con cáncer en Navarra (PM for the treatment on cancer patients in Navarre: comprehensive regional approach, through genomics and inmunotherapy). En su intervención, el Dr. Felipe Prósper, director del Áera de Terapia Celular y codirector de Hematología de la Clínica, ha presentado la visión y estrategia de Navarra en la lucha contra el cáncer utilizando la genómica e inmunoterapia.
Un trabajo común entre los líderes de la atención e investigación en cáncer en Navarra: además del Dr. Prósper, lo componen las jefas de Servicio de Oncología Médica, Hematología, Anatomía Patológica y Genética del Complejo Hospitalario de Navarra y el Dr. Juan José Lasarte, director del Programa de Inmunología e Inmunoterapia del Cima.
Asimismo, se han expuesto los resultados obtenidos en tres proyectos estratégicos de la región, en los que colaboran profesionales del sector público y privado: Complejo Hospitalario de Navarra, Servicio Navarro de Salud-Osasunbidea, Clínica Universidad de Navarra, Cima, GTEI, FIMA, Navarrabiomed, Recombina Biotech y Nasertic; y que están financiados por el Departamento de Desarrollo Económico del Gobierno de Navarra.
Colaboración europea interregional
Durante este evento, la Comisión Europea ha mostrado sus novedades sobre la Misión del Cáncer, inmerso en el programa Horizonte Europa. Junto a Navarra, Sajonia y Sur de Dinamarca han destacado proyectos o iniciativas en las que el uso del análisis genómico de pacientes ha demostrado su eficacia en el diagnóstico o el tratamiento del cáncer.
Las regiones que han asistido a este seminario han tenido la oportunidad de recopilar ideas para una posible colaboración interregional en este campo. En la reunión también ha participado la Dirección General de Salud de la Comisión Europea.