Atherothrombosis
"Our goal is to identify new mechanisms and therapeutic targets to optimize diagnosis, develop new treatments and improve the prognosis of patients with atherothrombotic cardiovascular disease."
DR. JOSUNE ORBE LOPATEGUI RESEARCHER. ATHEROTHROMBOSIS RESEARCH GROUP
The Atherothrombosis Research Group at Cima studies the most relevant inflammatory, proteolytic and prothrombotic mechanisms that lead to the progression of atherosclerosis and thrombus formation.
To this end, we use the latest technology designed for the study of nanometric intercellular communication systems or extracellular vesicles, which contain information from the cells of origin and allow us to identify new biomarkers and therapeutic targets associated with the progression of the disease and the appearance of thrombosis. We also seek to establish effective and safe treatments that prevent thrombus formation and improve its lysis without producing unwanted effects.
Our group, composed of basic and clinical scientists, with the support of the Cima research platforms, has a strong translational orientation. We work in close collaboration with researchers and clinicians from the Instituto de Investigación Sanitaria de Navarra (IdiSNA) as well as with other national and international research centers, and our program is linked to the Centro de Investigación Biomédica en la Red Cardiovascular (CIBERCV) of the Instituto de Salud Carlos III.

Need more information?
If you are interested in learning more about our research, please contact us
Objectives of the Atherothrombosis
Group

To deepen in the mechanisms of occurrence of thrombotic events and lack of response to treatment by analyzing the structural organization of the thrombus and transcriptomic content of vesicles in patients with atherosclerosis and thrombosis.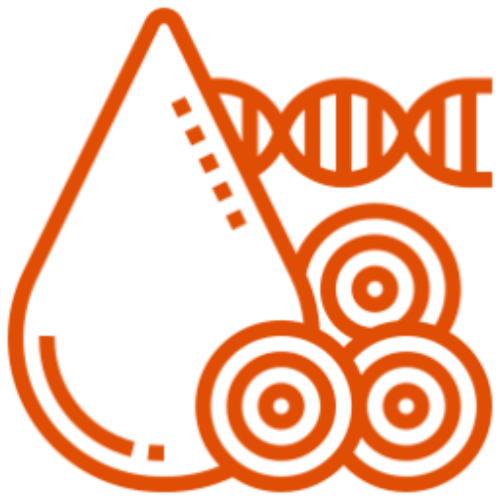 Establish new biomarkers that reflect poor vascular response and thrombus occurrence to improve the diagnosis, treatment and prognosis of these patients.

To identify new therapeutic targets to prevent the development of atherosclerotic cardiovascular disease and treat the thrombotic event.
FROM THE LABORATORY TO THE CLINIC
Innovation in anti-hemorrhagic drugs
In recent years it has been demonstrated that the metalloprotease system (MMPs) cooperates with the fibrinolytic system in the lysis of thrombi.
With this knowledge, our group has developed new compounds capable of inhibiting the action of MMPs and fibrinolysis and controlling bleeding associated or not with anticoagulant treatment in different experimental models (CM-352).

Lines of research
PI: Josune Orbe
The prevalence of stroke, currently one of the leading causes of disability and mortality in the world, will increase with the aging of the population.
Ischemic stroke, caused by the obstruction of a cerebral artery by a thrombus, accounts for 80% of strokes and therapeutic options are limited and in some patients lack clinical benefit.
The etiopathogenesis of stroke, whether atherothrombotic or cardioembolic, determines the possible resistance to thrombolysis and subsequent secondary prevention strategies; however, in 30% of cases its etiology cannot be established (cryptogenic stroke). Knowledge of its pathophysiology has important clinical implications in its prevention, in the prediction of response to thrombolytic treatment, and in subsequent therapeutic implications.
The implementation of mechanical thrombectomy allows access to thrombi, which facilitates the characterization and identification of their components and analysis of their resistance to treatment, which is vital to reduce brain damage, avoid recurrences and achieve functional recovery of the patient.
The purpose of this study, therefore, is to deepen the structural knowledge of thrombi at the molecular and cellular level in order to establish biomarkers to determine the etiology of stroke, resistance to lysis and improve the diagnosis, treatment and prognosis of patients.
Objectives:
To study cellular, inflammatory and hemostatic components both in the thrombus and at the circulating level to establish their value as biomarkers of reperfusion therapies and patient prognosis.

To characterize the transcriptome of extracellular vesicles (EVs) from thrombi and plasma of patients with ischemic stroke, in search of new diagnostic and prognostic markers, as well as therapeutic targets using in vitro functional assays, experimental models and patient samples.

To validate the ability of selected candidates to reclassify cryptogenic stroke and to predict the success of recanalization and prognosis of patients with ischemic stroke.
PI: Carmen Roncal
Peripheral arterial disease (PAD) is one of the most prevalent vascular conditions in our environment and is expected to increase with the aging of the population, posing a serious socioeconomic problem in the future. Patients with PAD have a high incidence of cardiovascular events, stroke and myocardial infarction, and mortality despite correct pharmacological control of risk factors.
Using new massive sequencing tools to analyze the transcriptomic content of circulating extracellular vesicles (liquid biopsy), we have identified several genes differentially expressed in patients with PAD versus controls and have demonstrated the role of some of the proteins encoded by these genes as biomarkers for predicting amputation and cardiovascular mortality.
In this study we intend to further explore these already identified molecular profiles to improve classification and more accurately assess the cardiovascular risk of patients with PAD (precision medicine).
In addition, we will implement a new protocol of extracellular vesicle (EVs) separation and massive sequencing that will allow us to analyze specific subpopulations of circulating vesicles, for example those of endothelial origin, which otherwise due to their diffuse nature, would be difficult to study.
Objectives:
To validate the usefulness of proteins encoded by transcripts contained in circulating EVs, as prognostic biomarkers in patients with PAD.

To characterize endothelial damage and dysfunction associated with the progression of PAD by analyzing the transcriptional content of endothelial-derived EVs at different stages of the disease (intermittent claudication and critical ischemia).

To analyze the transcriptional regulation of the selected targets by non-coding RNAs (microRNAs) identified in silico (reverse target prediction).

To establish the role of the selected candidates in muscle damage in experimental models of femoral ischemia.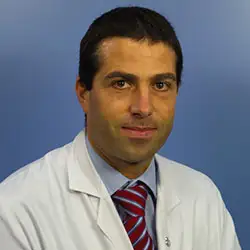 Scientific activity of the
Atherothrombosis Research Group
Latest scientific publications