Hepatology
"We have identified proteins that can protect liver tissue during acute injury and are developing forms of these proteins that can be converted into drugs."
DR. MATÍAS ÁVILA ZARAGOZÁ DIRECTOR. HEPATOLOGY RESEARCH PROGRAM
In the Hepatology Program at Cima we focus preferentially on the study of liver tumors (hepatocarcinoma and cholangiocarcinoma), hepatic steatosis (non-alcoholic fatty liver disease) and acute intermittent porphyria, a rare genetic disease that originates in the liver.
One of the priority lines of our team is the study of diseases that affect liver metabolism and contribute to the development of liver tumors.
Our program is made up of a multidisciplinary research team of expert biologists, biochemists, physicians, engineers, bioinformaticians, etc. We have one of the most experienced groups worldwide in basic and translational hepatology.
This experience has been forged for more than 35 years in the Department of Internal Medicine of the Clínica Universidad de Navarra, and in the last two decades, in what later became the Area of Gene Therapy and Hepatology of the Cima and is currently our Hepatology Programme. This recognition is the result of the work of Prof. Jesús Prieto and the researchers who have formed part of both departments.
This close collaboration is also reflected in the integration of our oncology research within the Liver and Digestive Tumours Research Area of the Cancer Center Clínica Universidad de Navarra. This union strengthens the interaction between scientists and doctors at the Clínica Universidad de Navarra to develop high-impact translational projects that can lead to examples of personalised medicine.

Need more information?
If you are interested in learning more about our research, please contact us
Oncology research integrated in the
Cancer Center Clinica Universidad de Navarra

Objectives of the Hepatology Research Program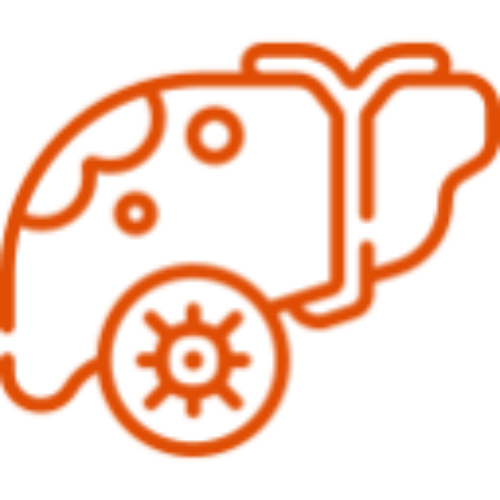 Hepatoprotective strategies
To reduce mortality in patients with acute liver failure, and to improve prognosis in total or partial liver resection and liver transplantation.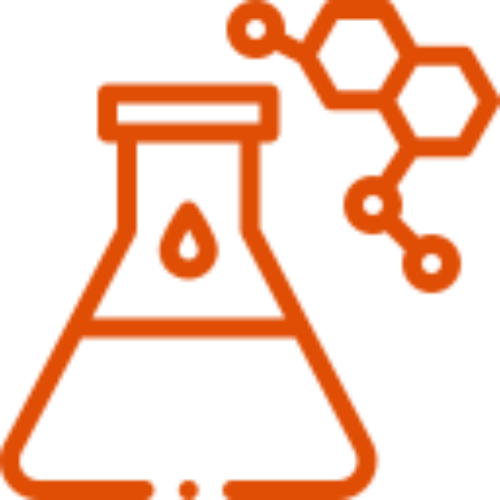 Molecular markers
To identify molecular markers that help to understand the alterations that give rise to liver diseases.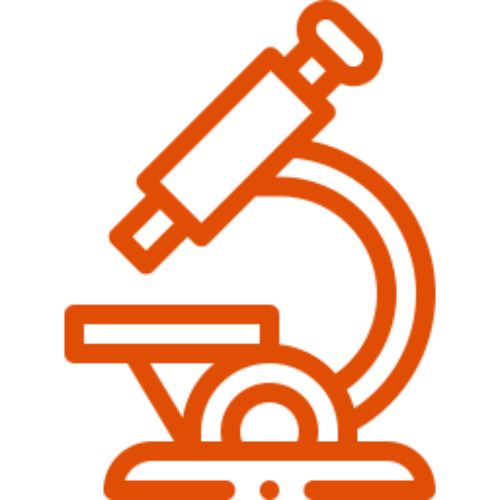 Preventing progression
We continue to investigate treatments that hinder or prevent the development of liver fibrosis, regardless of the cause.
Hepatology Program
Our research is based on multidisciplinary work in which researchers from other Cima programs, such as Molecular Therapies, Oncology or Cardiovascular Diseases of the Cima Universidad de Navarra, also participate.
We have an extensive international track record in basic and translational hepatology research.
Our research groups
Our program is organized in two groups focused on the study of liver diseases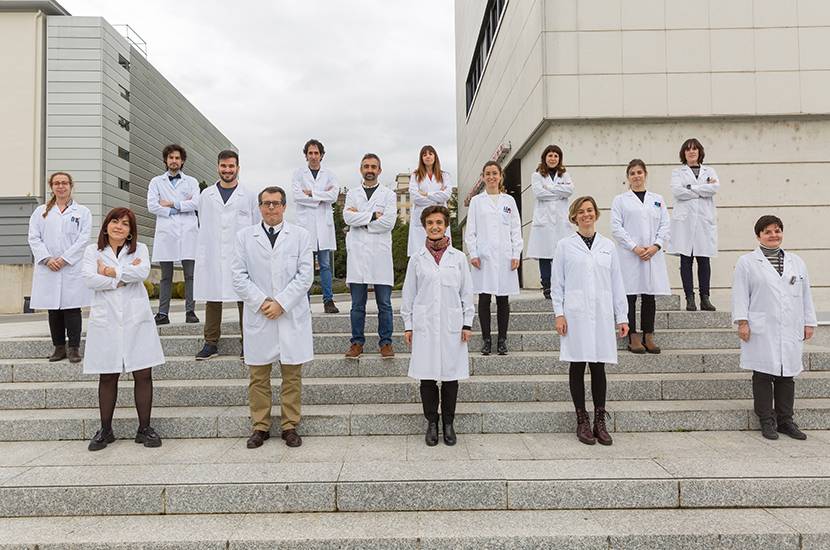 Liver Damage and Carcinogenesis
To develop hepatoprotective strategies aimed at recovering liver function and regenerative capacity.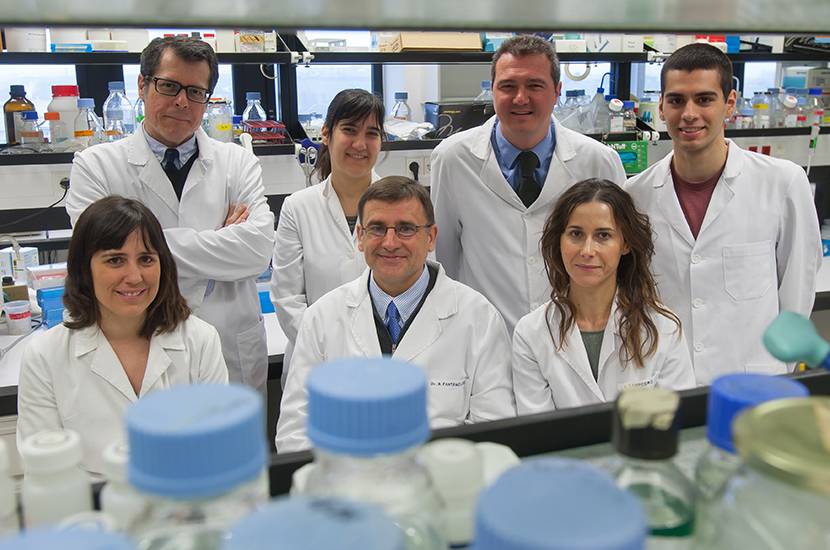 Acute Porphyrias
New therapies and design of methods for early detection of the onset of the disease before the first symptoms appear.
FROM THE LABORATORY TO THE PATIENT
Cutting-edge translational research
Aware of the impact they have on the population and, consequently, on health care costs, the Hepatology Program focuses on understanding the cellular and molecular mechanisms of the hepatic response to acute and chronic injury.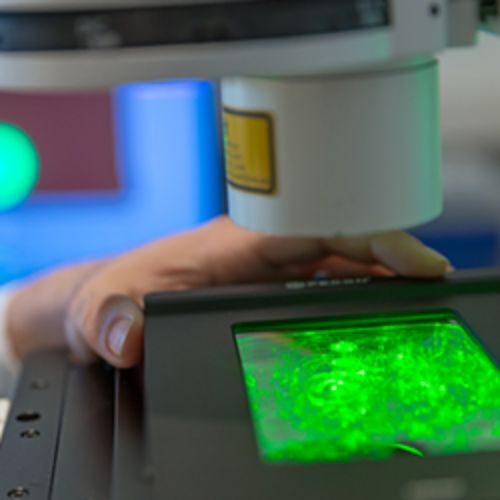 Hepatic lesions
Study of the causes that lead to liver damage and its behavior, which will make it possible to enhance the defense mechanisms and find new treatments.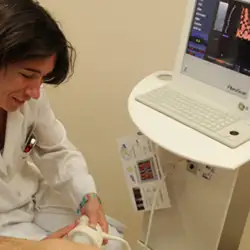 Liver cirrhosis
When cirrhosis appears, it is irreversible and, if decompensated, the only definitive solution is liver transplantation. Our research is looking for mechanisms to prevent its onset or to slow its progression.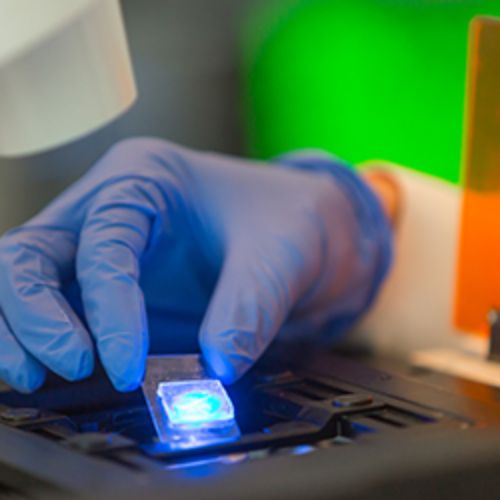 Liver cancer
We do research not only in immunotherapy, but also in the development and knowledge of targeted treatments that aim to identify molecular alterations in liver cells.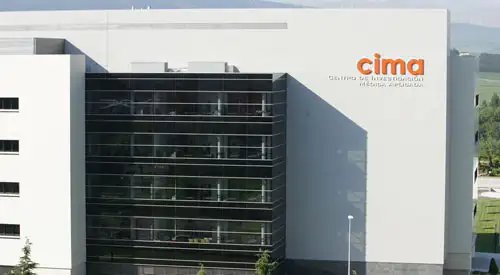 Would you like to help us?
Thanks to the generosity of many people, the Cima Universidad de Navarra is a reality that strives to offer therapeutic solutions to achieve personalized medicine for patients.
Scientific activity of the
Hepatology Research Program
Latest scientific publications
Hepatic Damage and Carcinogenesis
Active
Cima Principal Investigator: Matías Ávila Zaragozá [SP] [SP]
Funder: Ministerio de Ciencia e Innovación
Award year 2022
Hepatic Damage and Carcinogenesis
Completed
Cima Principal Investigator: Matías Ávila Zaragozá [SP] [SP] [SP]
Funder: Instituto de Salud Carlos III y cofinanciado por el Fondo Europeo de Desarrollo Regional (FEDER) "Una manera de hacer Europa"
Hepatic Damage and Carcinogenesis
Completed
Cima Principal Investigator: Maite García Fernández-Barrena
Funder: European Commission – Horizon 2020 – H2020-MSCA-IF-2014