Predictive Response Marker
"Our goal is to identify new targets and biomarkers that will enable the design of new therapeutic strategies for lung cancer patients."
DR. LUIS MONTUENGA BADÍA
The Cima's Response Perdictive Markers Research Group focuses on identifying new targets to develop innovative therapies aimed at improving the treatment, prognosis and prediction of response to treatment of lung adenocarcinoma. This malignant tumor represents the predominant histological phenotype within non-small cell lung cancer.
Thanks to advances in sequencing techniques, several pathways have been identified that play a fundamental role in the pathogenesis of these tumors, the most frequent being alterations in the KRAS oncogene. This type of tumors are characterized by a poor prognosis, due to the lack of specific biomarkers of response and effective targeted therapies.
Our group investigates the transcription factor Id1 as a new therapeutic target, as it has great relevance as a prognostic and response biomarker. In addition, we also focus on the development of new therapeutic strategies, combining current immunotherapy-based therapies with the development of an Id1 inhibitor for future clinical trial design.
We work in close collaboration with other reference groups, both internationally and nationally, and with other researchers from the Cima Solid Tumor Program and professionals from the Clínica Universidad de Navarra.
We have state-of-the-art technology that allows us to develop animal models that present tumors very similar to those of patients, giving a purely translational approach to our research.

Need more information?
If you are interested in learning more about our research, please contact us.
Objectives of our research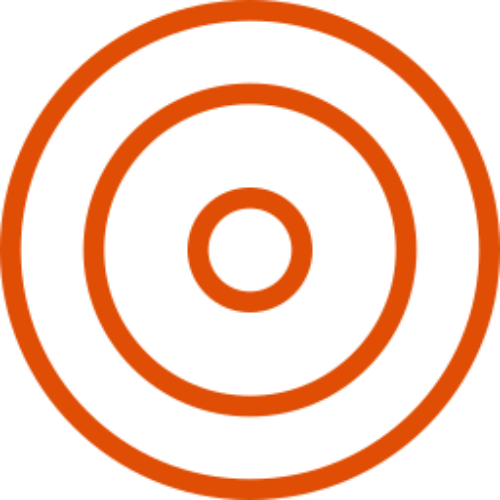 Identify new molecular targets and prognostic biomarkers of survival and predictive of response to different treatments.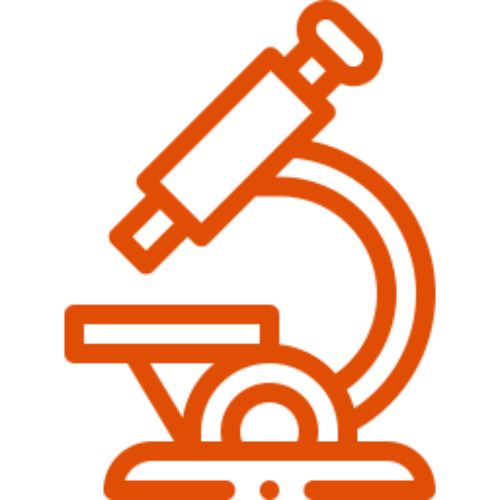 To elucidate mechanisms associated with response and resistance to treatments by studying the tumor microenvironment by immunohistochemistry, cytometry and multiplex techniques.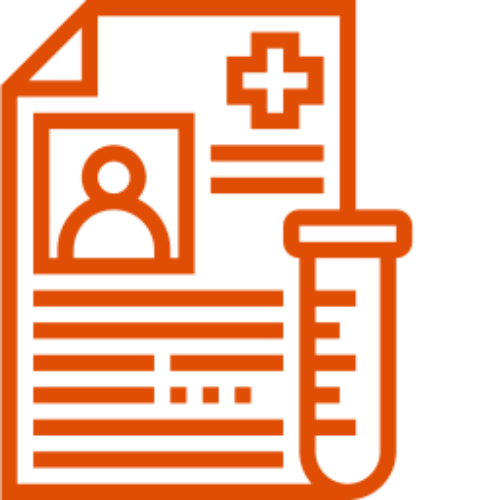 To develop novel therapeutic strategies leading to clinical trials.
FROM THE LABORATORY TO THE CLINIC
Enhancing the antitumor response
Our group has demonstrated that the combined blockade of the Id1 gene and PD-1 protein achieves greater immune activation and a more potent antitumor response than conventional immunotherapy treatment against PD-1 alone. In addition, this strategy manages to increase the survival of murine models of lung adenocarcinoma, reducing the volume of the disease at a localized level, avoiding, in turn, the generation of metastatic involvement.
These promising results have allowed us to advance and begin to investigate molecules that could act as potential Id1 inhibitors and, therefore, be candidates for the design of drugs that could be transferred to the clinic.

Lines of research
PI: Ignacio Gil Bazo
The main objective of this research line is to investigate the role of Id1 on the mechanisms associated with the response and resistance to immunotherapy-based treatments (PD-L1, PD-1, CTLA-4). This objective aims to better understand the pathogenesis and develop a therapeutic strategy combining Id1 inhibition and blockade of PD-1 and MEK 1/2, to generate a hyperstimulation of the immune system and reduce proliferation, cell migration, tumor angiogenesis and metastasis.
The blockade of MEK 1/2 with specific inhibitors, can also significantly increase the antitumor effect in the context of KRAS, since the cytotoxic effect of these drugs can induce the release of the large amount of neoantigens, favoring tumor recognition through the activation of cytotoxic T cells.
Objectives:
To demonstrate, that Id1 inhibition, combined with PD-1 and MEK1/2 inhibition represents an antitumor strategy in lung adenocarcinoma. To study the mechanism of action of Id1-PD-1 blockade.
To study the influence of mutations in KRAS, as well as co-mutations in TP53 or STK11, using transgenic murine models and in patients with advanced LUAD.

To investigate the predictive role of response to PD-1 inhibitors by analyzing tumor expression of Id1 and PD-L1.

To study the mechanism by which Id1 blocks the activation of cytotoxic T lymphocytes and dendritic cells, as well as the signaling pathways regulated by Id1.
Scientific activity of the Research Group on
Predictive Response Markers
Latest scientific publications