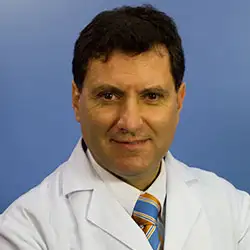 Dr. Ignacio Melero Bermejo
Co-Director of the Department of Immunology and Immunotherapy
Researcher
Specialist in Immunology
Preferential dedication to experimental cancer immunotherapy.
Professor in Immunology.
Be part of:
Cima Universidad de Navarra
Clínica Universidad de Navarra
Cancer Center Clínica Universidad de Navarra
Professional career
Graduated (1988) in Medicine from the University of Navarra and a Ph.D. (1994), with an extraordinary doctorate award, from the Autonomous University of Madrid. He specialized in Immunology at the Hospital Universitario de la Princesa (Madrid, 1993). He worked for four years in the research center of the company Bristol Myers-Squib in Seattle (USA).
Co-director of the Immunology and Immunotherapy Service since 2015.
Senior researcher at the Center for Applied Medical Research (CIMA).
Professor of Immunology.
RESEARCH AREAS
His lines of research focus on cancer immunology and immunotherapy with a translational approach from experimental models to clinical trials.
He has conducted more than 40 clinical trials as principal investigator.
Senior editor of the journal Clinical Cancer Research, scientific editor of Cancer Discovery, associate editor of the journal Frontiers in Immunology, section editor of the Journal for Immunotherapy of Cancer (JITC). He is a member of the Editorial Board Member of the scientific journals Immunotherapy, Autoimmunity, Oncoimmunology, Journal of Translational Medicine, World Journal of Immunology, Cancer Immunology Research and Cancer Research.
Member of the external advisory board of the Curie Institute (Paris), Gustave Roussy Institute, Biomedical Research Institute of Granada and Netherlands Cancer Institute (NKI).
AREAS OF INTEREST
Cancer Immunology and Immunotherapy
Biological Cancer Therapy
Monoclonal antibody clinical trials
Cellular Immunotherapy
Gene therapy
Activity
As an educator
Professor (Full Professor) of the Faculty of Medicine of the University of Navarra.
Professor of Immunology by competitive examination since 2004.
Director of the Expert Degree in Immuno-Oncology of the School of Medicine of the University of Navarra.
He has given numerous lectures, courses and seminars at national and international level.
As a researcher
He has written more than 340 articles in national and international scientific journals.
Author and co-author of 15 chapters of books in the specialty.
He has presented more than 175 communications to international congresses and 27 to national ones.

Acknowledgments
July 2023: 20th Burdinola Research Prize.
October 2022: invested doctor 'Honoris causa' of the University of Buenos Aires.
July 2020: Francisco Cobos Foundation Award in recognition of his scientific career.
October 2018: appointed corresponding academic of the Royal National Academy of Medicine of Spain.
He has been awarded the prizes:
Grand prize BIAL merit award in medical sciences 2004. Republic of Portugal.
Conde de Cartagena Award 2006: (RANM).
Grant Ortiz de Landazuri 2008
Dr. Durantez Award Fundación LAIR 2011 and 2019. Endowed with 3.000€.
European Academy of Immunotherapy Life Career Award (EATI 2016).
CRI Lecture Award. Cancer Research Institute, New York, 2017.
Corresponding member of The Royal Academy of Medicine (RANM). Spain. 2018
EFIS Lecture Award: European Federation of Immunological Societies, Portugal. 2019
Thesis director of Enrique Fuentes Quintana Awards for Doctoral Theses. 2019
XVI Health Sciences. Fundación Caja Rural de Granada. 2020
Highly Cited Researcher in the field of Cross-Field, Web of Science: 2020, 2021, 2022, 2023.
XIV Francisco Cobos Foundation Award. 2020
Scientific Organizations
Spanish Society of Immunology
American Association of Immunologists (AAI)
American Society for Gene and Cell Therapy (ASGCT)
Spanish Association of Gene and Cell Therapy
American Association for Cancer Research (AACR)
Society for Immunotherapy of Cancer (SITC)
European Society for Medical Oncology (ESMO)
Latest scientific publications