New COVID-19 diagnostic technique
The most effective, rapid and efficient diagnostic technique available for the diagnosis of coronavirus infection.
The new COVID-19 diagnostic technique is a ribonucleic acid (RNA) extraction method that detects asymptomatic cases with 95% sensitivity.
With the incorporation of a multichannel robot we can process a large number of samples in parallel independently of commercial extraction kits.
The Cima is prepared to perform 2,000 tests per day, which allows complete sampling to detect cases of COVID (both symptomatic and asymptomatic) in groups of interest.
Following its mission of service to society, Cima has made it available to health authorities and companies, to cooperate in a more accurate, rapid and safe de-escalation of confinement.
In 4 easy steps you will have the results with the maximum agility
Sample collection and shipment
We will send you all the necessary material: sterile swab, vial with inactivated reagent and barcode in duplicate so that you can take the sample with maximum reliability.
Sample collection
The PRL Service of your company/institution will perform the pharyngeal swabbing, introducing it into the vial with inactivating reagent and identifying it with the bar code.
Sample processing
Once the sample is received at the Cima, we will detect the genome of the virus and, therefore, the active infection and the possibility of infecting other people.
Sending results
Within 24-48 hours after we receive the sample, you will have the results. We will send the test results securely to the contact provided.
Learn about the RNA extraction method for detecting COVID-19
Detects asymptomatic cases with a sensitivity of 95%.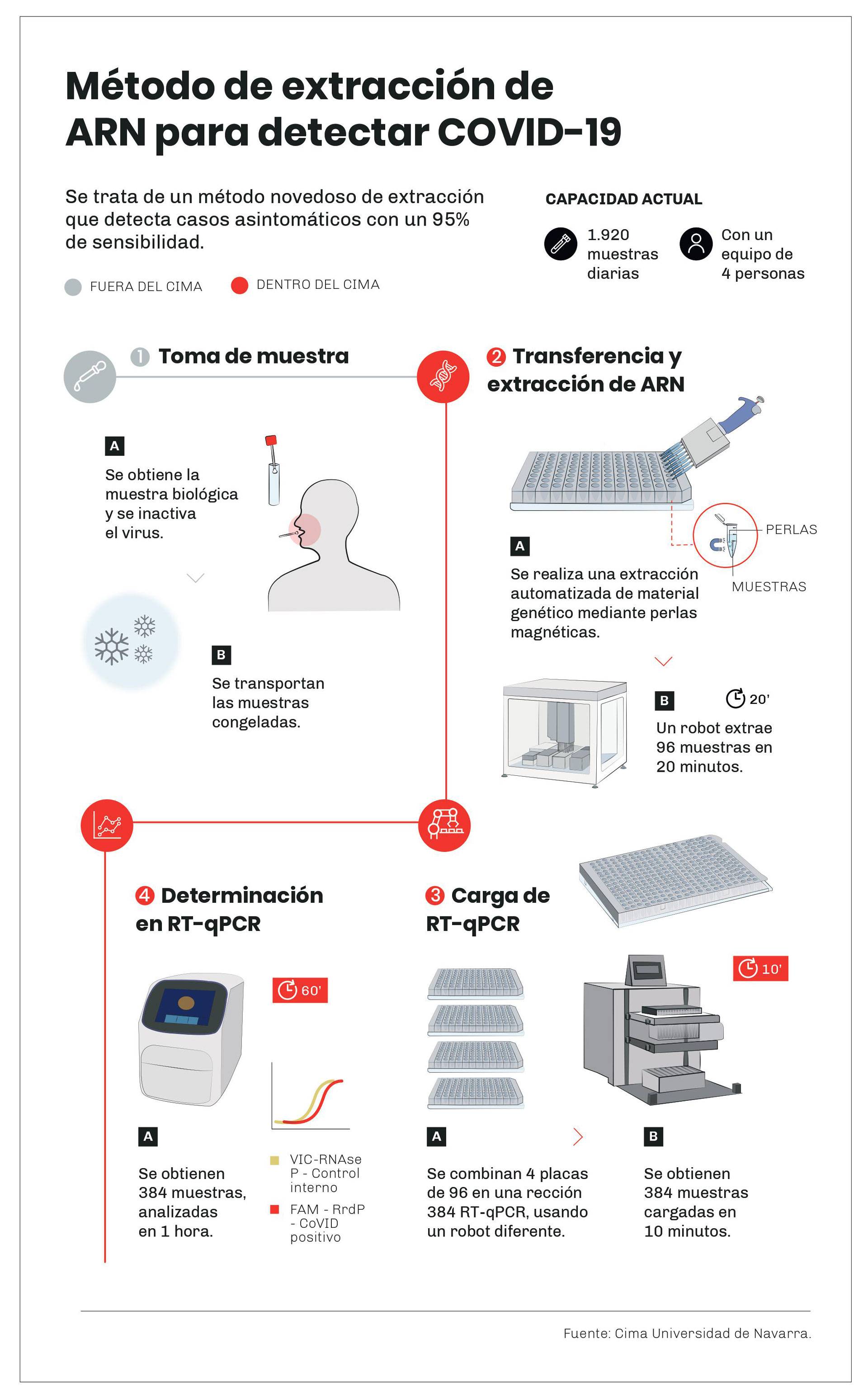 "Infected individuals are highly contagious in the first days of infection. At that time, PCR is very sensitive, whereas serological tests would never be able to detect the presence of the virus in those first 5 days of the disease."

DAVID LARA-ASTIASO
Researcher at the Genomics Platform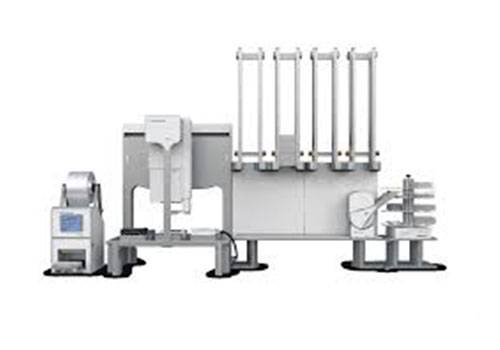 BRAVO NGS Robot
Thanks to a donation from the Ramón Areces Foundation, the Cima has incorporated an Agilent Bravo multichannel robot that allows complete automation of this process and doubles the sample processing capacity with minimal personnel intervention.