The elevated presence of a gene worsens the prognosis of lung and pancreatic cancer
Researchers at the Cima University of Navarra suggest that blocking it will facilitate the development of more effective treatments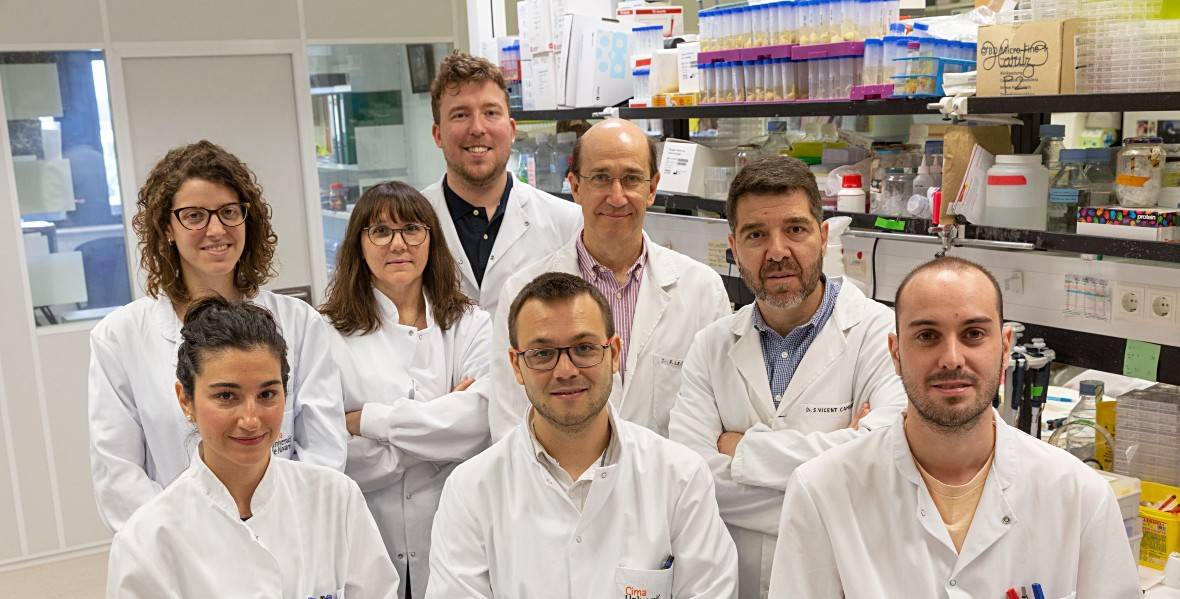 Researchers at the Cima University of Navarra (Spain) have identified a gene that is involved in the progression of lung and pancreatic cancer. It is a transporter of phospholipids (cell membrane lipids) called PITPNC1, whose elevated levels predict poor survival. The results suggest that its genetic blockade slows the growth of both tumors types, which could guide the development of more effective treatments.
The most common lung and pancreatic tumors depend to a large extent on the activity of the KRAS oncogene. It is therefore essential to understand its regulated mechanisms in order to identify new molecular targets. According to Dr. Silve Vicent, researcher at the Solid Tumors Program of the Cima University of Navarra and coordinator of the study, "phospholipids play a very important role in the regulation of normal tissue and cancer. In fact, KRAS is known to increase phospholipid levels to modulate tumor development and metastasis. Therefore, we wondered whether proteins that regulate the distribution and availability of phospholipids, such as PITPNC1, could promote a tumor phenotype, as had been seen in breast, colon or melanoma in the context of metastasis."
Previous studies by Cima researchers had described various genes commonly involved in Kras-driven lung and pancreatic cancer. "In this study we confirm that the presence of PITPNC1 induces tumor growth and enhances metastasis to other organs, so it is related to a worse prognosis," says Rodrigo Entrialgo, a predoctoral student at Cima and first author of the study. The results have been published in the scientific journal Molecular Cancer.
New treatments
Using RNA sequencing techniques and the analysis of cell lines and patient samples, the researchers determined the biological pathways related to PITPNC1. With the data obtained, they were able to find a drug used in hematological tumors that reproduces the effect of PITPNC1 blockade and that, combined with a direct KRAS inhibitor recently approved for clinical use, potentiates the antitumor effect in experimental models of lung and pancreatic cancer", report the authors.
The research will now focus on characterizing the effect of this new combination and its mechanism of action in a larger panel of in vivo models, with the aim of providing solid preclinical data to support the development of an eventual clinical trial.
The work has been carried out within the framework of the Comprehensive Cancer Center of Universidad de Navarra and CIBERONC, and has received funding from the Spanish Association Against Cancer and the María Eugenia Burgos de la Iglesia family among other public and private entities.