Solid Tumor
"We seek to elucidate the mechanisms that promote carcinogenesis and metastasis of solid tumors with the aim of identifying and validating new molecular markers and therapeutic targets."
DR. RUBÉN PÍO OSÉS DIRECTOR. SOLID TUMOR RESEARCH PROGRAM
Cancer remains one of the most important health problems in the world. In Europe, around 3.5 million new cases are diagnosed each year and almost 2 million people die of cancer. It is estimated that the number of cases diagnosed annually will increase to more than 4 million in the next 10 years. More than 95% of cancer cases are solid tumors and, of these, one in four are tumors derived from the respiratory tract, mainly lung cancer.
In the Solid Tumors Program we try to identify the molecular mechanisms underlying the transformation of a normal cell into a malignant tumor capable of invading other organs. From this knowledge, we develop strategies for early diagnosis and treatment accompanied by predictive markers of response or resistance that allow a more personalized clinical management of the oncological patient.
To carry out our research we have access to in vitro and in vivo models, collections of clinical samples and methods and devices for genetic, cellular and imaging analysis.
Our research activity is integrated within the Cancer Center Clínica Universidad de Navarra in several of its research areas: in the Gynaecological cancer research area, the Breast cancer research area, the Melanoma and non-melanoma cancer research area, the Neuro-oncology, sarcoma and paediatric tumour research area, the Respiratory tract tumour research area and the Liver and digestive tumour research area. This union strengthens the interaction between scientists and doctors from the Clínica Universidad de Navarra and researchers from the University of Navarra to develop high-impact translational projects that can lead to examples of personalised medicine.
We also actively participate in collaborative networks and regional, national and international consortia, such as the Navarra Health Research Institute (IdisNA), the Spanish Lung Cancer Group (GECP), the Center for Biomedical Research Network in Cancer (CIBERONC), International Association for the Study of Lung Cancer (IASLC - Staging and Prognostic Factors Commission), International Early Lung Cancer Action Program (I-ELCAP) or European Network for the Study of Cholangiocarcinoma (ENS-CCA), among others.

Need more information?
If you are interested in learning more about our research, please contact us
Oncology research integrated in the
Cancer Center Clinica Universidad de Navarra

Objectives of the Solid Tumor Program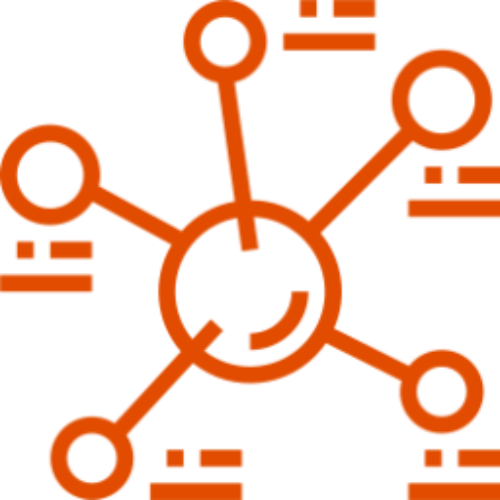 Understanding the mechanisms involved in the origin of solid tumors
We investigate the molecular processes that promote carcinogenesis and metastasis of solid tumors.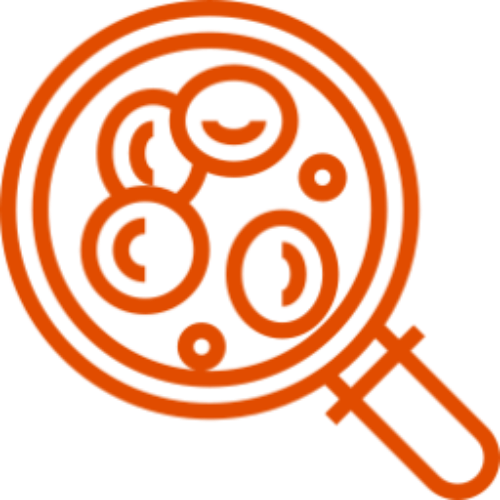 Develop diagnostic and predictive markers of response
We identify and validate markers that help in the early detection of tumors or that allow the selection of the most appropriate treatment for each patient.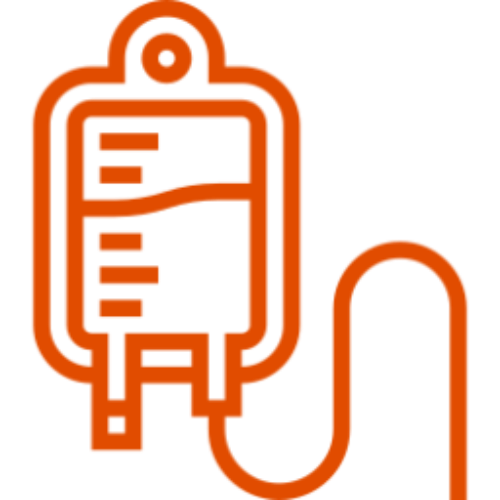 Identifying new therapeutic targets
We are looking for new molecular targets to develop more specific and effective therapeutic strategies.
Solid Tumor Program Research Groups
We seek to improve therapeutic alternatives against cancer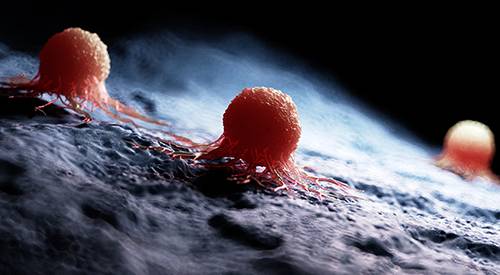 Adhesion and metastasis
Knowledge of the genetic and epigenetic molecular mechanisms with metastatic and/or recurrent potential of tumors.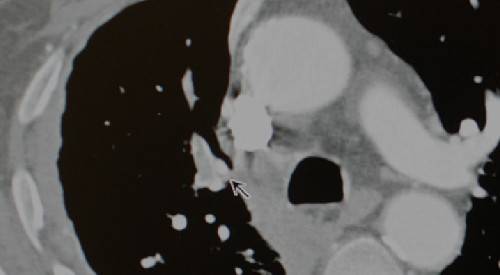 Biomarkers and new therapeutic targets in lung cancer
Search for diagnostic, prognostic and predictive markers in cancer and new therapeutic targets in lung cancer.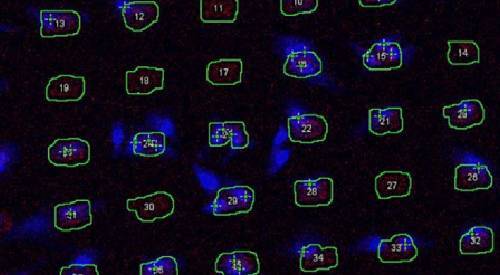 Preclinical models and analysis tools
Development of new image acquisition techniques and their use for the diagnosis and characterization of cancerous processes.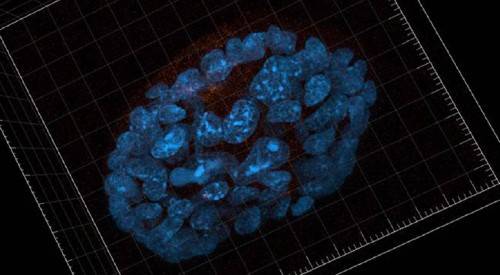 Oncogenes and effector targets
Identification of new molecular targets in KRAS-dependent tumors and discovery of innovative therapeutic strategies for these tumors.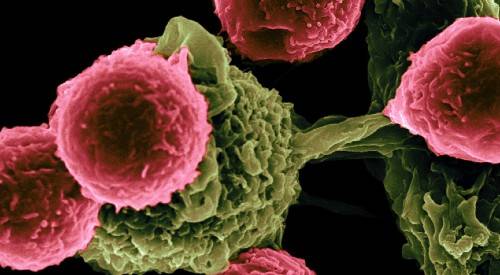 Translational Oncolog
Identify predictive markers of response and develop new therapeutic combinations in ovarian and lung cancer.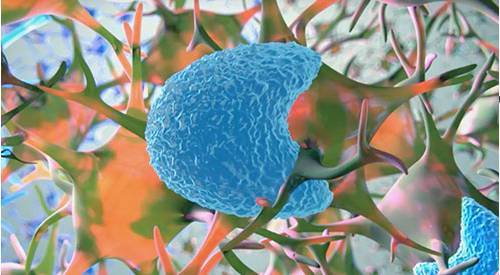 Advanced therapies for pediatric solid tumors
Development of new therapeutic strategies for childhood brain tumors and sarcomas.
FROM THE LABORATORY TO THE PATIENT
Cutting-edge translational research
In order for our research to reach the cancer patient, we work in very close collaboration with the departments of the Clínica Universidad de Navarra involved in the diagnosis and treatment of cancer. We are part of the Multidisciplinary Areas of the Cancer Center of the Universidad de Navarra (CCUN) and we interact continuously with the Departments of Pediatrics, Pneumology, Oncology, Thoracic Surgery, Neurology, Neurosurgery, Radiology, Anatomic Pathology, Clinical Biochemistry and Nuclear Medicine.

Early detection of lung cancer
We are part of the lung cancer early detection program of the Clínica Universidad de Navarra.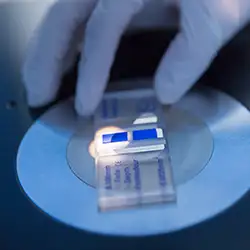 Immunotherapy combinations
We innovate in the design of new therapeutic strategies that enhance the antitumor response of our immune system.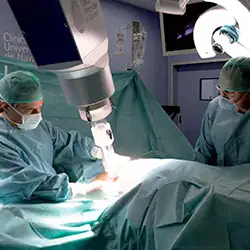 Potentiation of radiotherapy
We evaluate the mechanisms of response to radiotherapy in order to enhance its efficacy and minimize its side effects.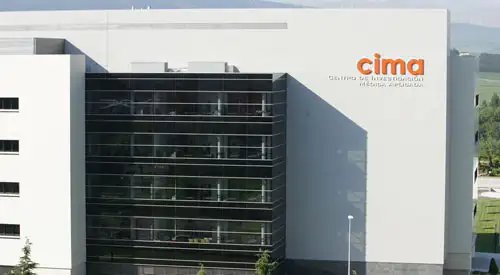 Would you like to help us?
Thanks to the generosity of many people, the Cima Universidad de Navarra is a reality that strives to offer therapeutic solutions to achieve personalized medicine for patients.
Scientific Activity of the
Solid Tumors Research Program
Latest scientific publications
Tumor Evasion and Novel Targets
Active
Cima Principal Investigator: Juan Dubrot Armendariz
Funder: Asociación Española contra el Cáncer
Award year 2023
Tumor Evasion and Novel Targets
Active
Cima Principal Investigator: Juan Dubrot Armendariz
Funder: Ministerio de Ciencia e Innovación
Award year 2021