New drug combination improves lung cancer treatment in experimental models
The work of the Cima University of Navarra opens up a therapeutic approach to the treatment of tumors with KRAS mutations.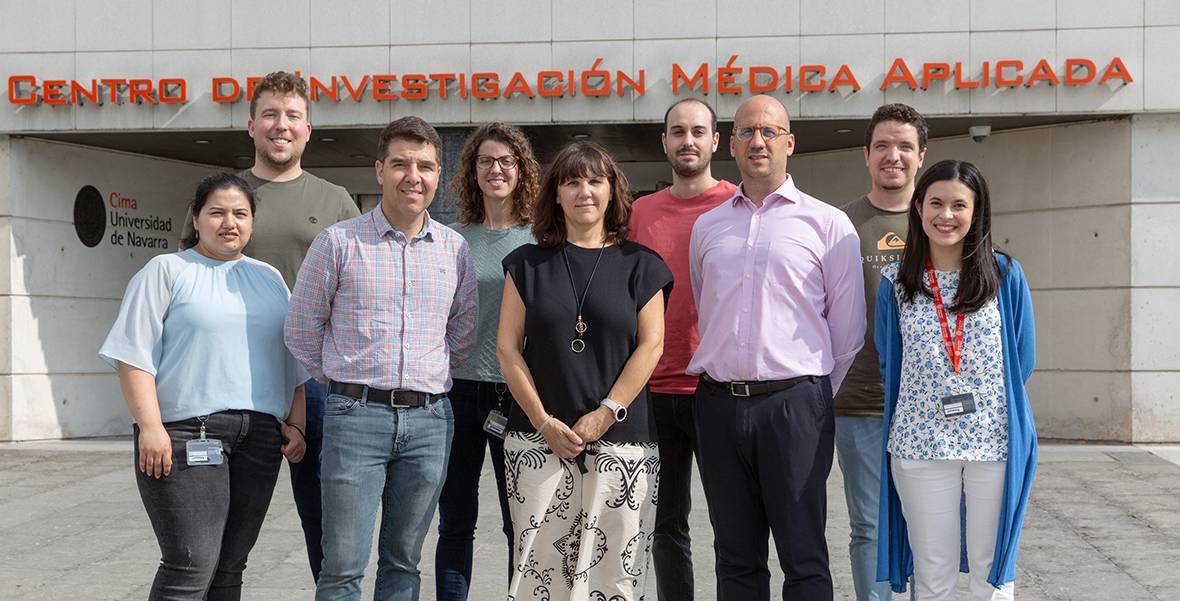 Researchers at Cima University of Navarra have identified a new drug combination that improves the treatment of experimental models of lung cancer. The study opens a therapeutic approach to the treatment of patients with this type of tumor.
Lung cancer is the leading cause of death from cancer in the world. One of its most frequent variants is lung adenocarcinoma, which is characterized by mutation of the KRAS oncogene. Conventional therapies usually show a limited antitumor effect due to resistance mechanisms, so it is essential to advance in new treatment strategies based on drug combinations.
"To date, drug combinations based on the inhibition of proteins involved in the development of lung adenocarcinoma, such as MEK1/2 and KRASG12C, have been described. However, their efficacy is generally restricted to tumor subgroups with specific molecular characteristics and defined resistance mechanisms. The aim of our study was to find combinations that act against the highest percentage of lung adenocarcinomas," explains Irati Macaya, postdoctoral student in the Solid Tumors Program at Cima University of Navarra and first author of this research.
Drug repurposing is an effective strategy to discover new indications for drugs that have already demonstrated safety and low toxicity. "Using this strategy, in our group we used computational analysis to reorient the use of drugs already available for clinical use and we discovered that a drug used for the treatment of acute myeloid leukemia (Midostaurin) improves the efficacy of MEK1/2 and KRASG12C inhibitors. This occurred in most of the in vitro and in vivo models of lung adenocarcinoma studied, suggesting a generalized therapeutic effect in this type of tumor," says Dr. Silve Vicent, researcher in the Solid Tumors Program at Cima, part of the Cancer Center Clínica Universidad de Navarra, and director of the study. The results have been published in the latest issue of the scientific journal Nature Communications.
Application in different types of cancer
In the opinion of the authors, this work provides the proof of concept to uncover new combined therapeutic strategies based on drug repurposing as an effective approach to treat not only patients with lung adenocarcinoma but also with other types of cancer that lack effective treatments.
National groups from the Spanish National Cancer Research Center (CNIO) and Hospital 12 de Octubre integrated in the Cancer CIBER (CIBERONC), and from Navarrabiomed, within the framework of the Navarra Health Research Institute (IdiSNA), as well as other international groups from Stanford University and the University of California (San Francisco), among others, have collaborated in this study. The work has been carried out thanks to funding from the Ministry of Science and Innovation, the Spanish Association Against Cancer, the María Eugenia Burgos de la Iglesia family and the Alberto Palatchi Foundation, among other public and private institutions.