Intervertebral disc regenerative therapy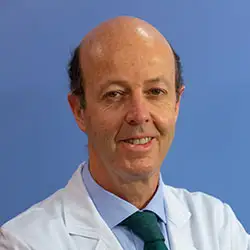 ---
Project information
The World Health Organization (WHO) has included low back pain in its list of twelve priority diseases. In particular, degenerative disc disease (DDD) presents a major unmet medical need resulting in a disabling loss of mechanical function. Currently, no effective therapy is available. Chronic cases are often surgically intervened, which can lead to biomechanical problems and accelerate degeneration of adjacent segments. Our consortium partners have developed and studied stem cell-based regenerative therapies with encouraging results in Phase 1 and 2a trials. Patients showed rapid and progressive improvement of functional and pain indices by 50% in 6 months and 65% to 78% after 1 year, with no side effects. In addition, MRI T2 relaxation measurements showed significant improvement. In order to develop the world's first effective and rigorously tested treatment for DDD, RESPINE aims to evaluate, through a multicenter, randomized, controlled phase 2b clinical trial involving 112 DDD patients, the efficacy of an allogenic intervertebral mesenchymal stem cell (MSC)-based therapy. This innovative therapy aims to reduce pain and disability rapidly (within 3 months) and sustainably (at least 24 months). In addition, the consortium aims to provide new insights into the immune response and safety associated with intradiscal injection of allogeneic BM-MSCs. This simple procedure would be cost-effective, minimally invasive and standardized. Transfer to the clinic will be prepared at a cost of less than €10k thanks to the EU allogeneic cell production, automation and standardization strategy. At the end of the RESPINE trial, we aim to propose a widely available and clinically applicable treatment for DDD, marketed by European SMEs.
Reference: 732163
Start date: January 1, 2017
End date: December 31, 2022
Funder: Comisión Europea
Nature of project: European
Award year 2016

Need more information?
If you are interested in learning more about our research, please contact us