Peptide
"We have shown that different strategies that enhance dendritic cell activation increase the effect of vaccines."
DR. PABLO SAROBE UGARRIZA RESEARCHER. PEPTIDE RESEARCH GROUP
The Peptide Research Group of the Molecular Therapeutics Program at Cima has been working for more than 20 years on the synthesis of peptides and their application in the diagnostic and therapeutic field.
Synthetic peptides are a very valuable tool in the search for new drugs; in fact, they are a very useful type of chemical probe in therapeutic strategies involving the disruption of protein-protein (emerging class of therapeutic targets) or protein-DNA interactions.
Moreover, they continue to be a relevant strategy in the development of new therapeutic agents as well as new diagnostic methods.

Need more information?
If you are interested in learning more about our research, please contact us
The result of our research

Diagnostic kits for hepatitis C infection (screening and serotyping)

Inhibitory peptides of immunosuppressive and/or fibrogenic molecules

Vaccination strategies to activate the patient's immune system

Immunological reagents for protein detection in serum or tissue samples
FROM THE LABORATORY TO THE PATIENT
Cancer vaccines
Our research on peptides has led to their use in the development of vaccination strategies, as well as in immune response monitoring assays in patients with cancer or chronic infections.
Our ability to bring research quickly to the patient's bedside is one of Cima's strengths; we are the research center of the Clínica Universidad de Navarra.
NEW THERAPEUTIC TARGETS
Molecular Therapies
To discover new molecular therapies that may address unmet medical needs.

In-vitro and in-vivo validation
In order to know the efficacy and safety of new targets or mechanisms of action of clinical interest through the use of new molecules.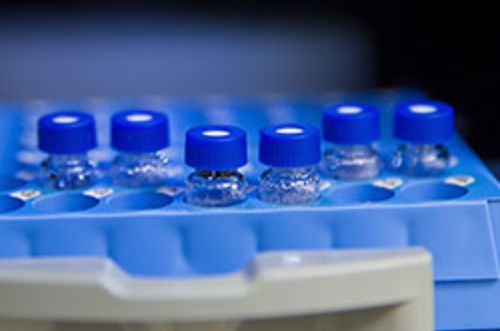 Development of therapeutic agents
Design of new molecules for multifactorial optmization to reach the patient as quickly as possible.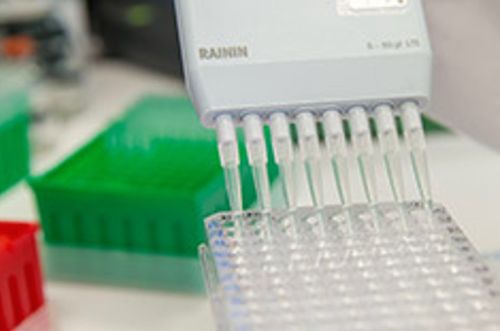 External collaboration
with companies
We make it possible for external companies, with capacity and resources, to invest in the project and take it to the patient, which is our main objective.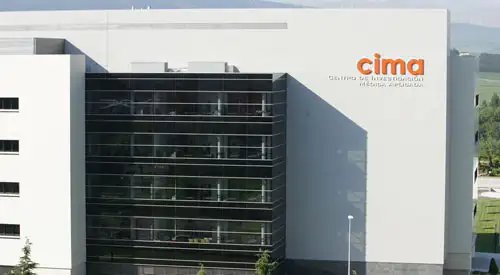 Would you like to help us?
Thanks to the generosity of many people, the Cima Universidad de Navarra is a reality that strives to offer therapeutic solutions to achieve personalized medicine for patients.
Scientific activity of the
Peptide Research Group