Genomics Unit
"Our goal is to give broad access to next-generation sequencing technologies to basic and clinical research in Genomics and its related disciplines."
DR. FRANCESCO PAOLO MARCHESE DIRECTOR. GENOMICS UNIT PLATFORM
Genomics is the area of knowledge that studies the genetic material of a biological sample in an unbiased or agnostic way, that is, in its entirety.
Technological advances in recent years have made it possible to develop innovative tools for more efficient and faster genomic analysis: the so-called Next Generation Sequencing (NGS) techniques.
This technology has transformed the field of genomics and molecular biology by allowing the study of all the DNA and RNA in a biological sample in a single procedure.
However, the real revolution in this field is the application of this rapid, high-quality and cost-effective sequencing technology to Personalized Genomic Medicine. Following a medical indication, our NGS platform studies the entire genome of an individual, a diseased tissue or a tumor in a matter of hours.
The platform has high and medium capacity sequencers. These instruments are versatile and can sequence from a few dozen RNA samples to several complete genomes.
The platform works in collaboration with Cima Lab Diagnostics, for everything related to personalized medicine, and with Cima's Hematology-Oncology program for frontier genomic techniques.

Do you need our services?
If you are interested in knowing our rates and contracting our services, please contact us.
A platform at the service of patients and research
Expertise and specialized personnel for sample preparation for sequencing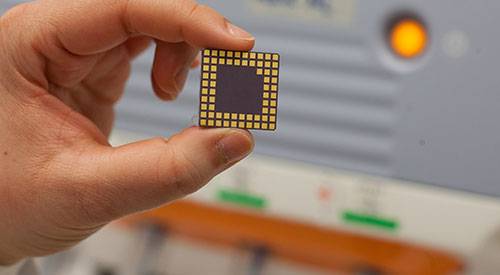 Services to researchers and companies
Experience and technological capacity for the development of your projects related to RNA and/or DNA sequencing.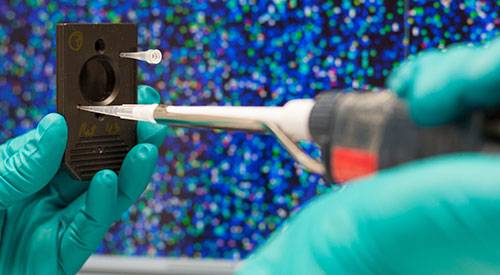 Healthcare activity
We work in close collaboration with Cima Lab Diagnostics in the development and application of new technologies and their availability to patients and hospitals.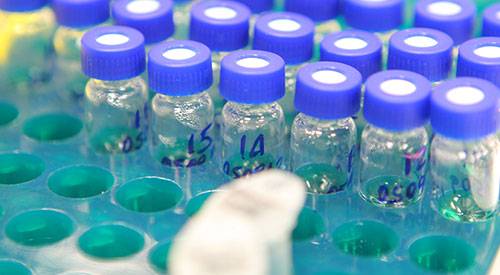 Research activity
We innovate in the development of better library preparation systems and develop experimental protocols for the study of genomic and epigenetic alterations.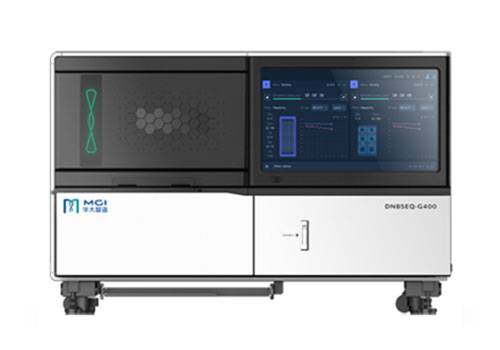 DNGSEQ-400
New flow cell system that can flexibly support a variety of different sequencing modes. It adopts optimized optical and biochemical systems, which can complete the sequencing process quickly, providing users with a more optimized sequencing experience.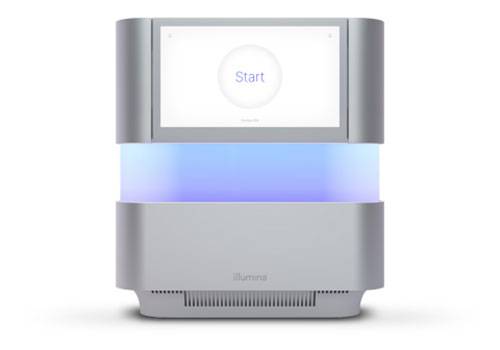 NextSeq 2000
Novel super-resolution optical system that produces high-precision image data and higher sensitivity than traditional systems. This miniaturization provides scalability for a variety of output quantities while maintaining the same high data quality standards.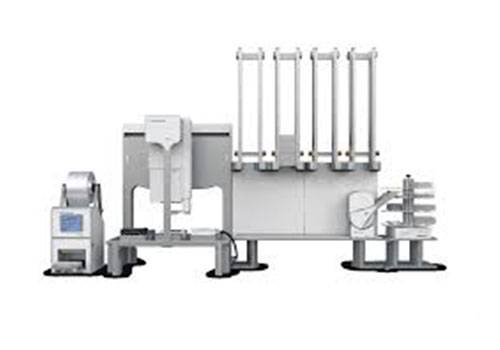 Bravo NGS
Quality standard in automated processing of small sample volumes in high precision processes such as those related to the preparation of DNA libraries. It has several platforms and an automated tip and plate replenishment system, allowing to reach a very high volume of samples improving pipetting accuracy, one of the key factors in the quality of sequencing experiments.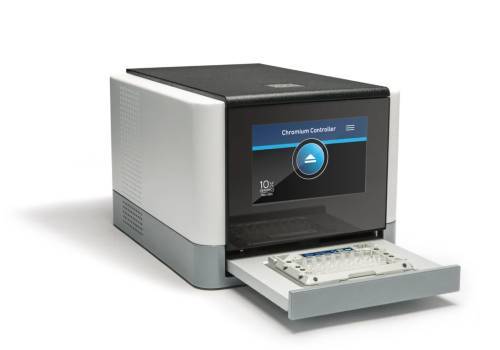 Chromium Controller 10X
For Single Cell Sequencing experiments thanks to the collaboration with the Hematology-Oncology Program of Cima, leaders in the study of hematological diseases using this technology. Users of the Genomics Unit can perform the sequencing of these experiments with the experience acquired at Cima using this technology.