New immunotherapy combination improves efficacy in animal models of liver cancer
Researchers at the Cima University of Navarra lay the foundations for the application of this treatment in patients with Hepatocellular carcinoma.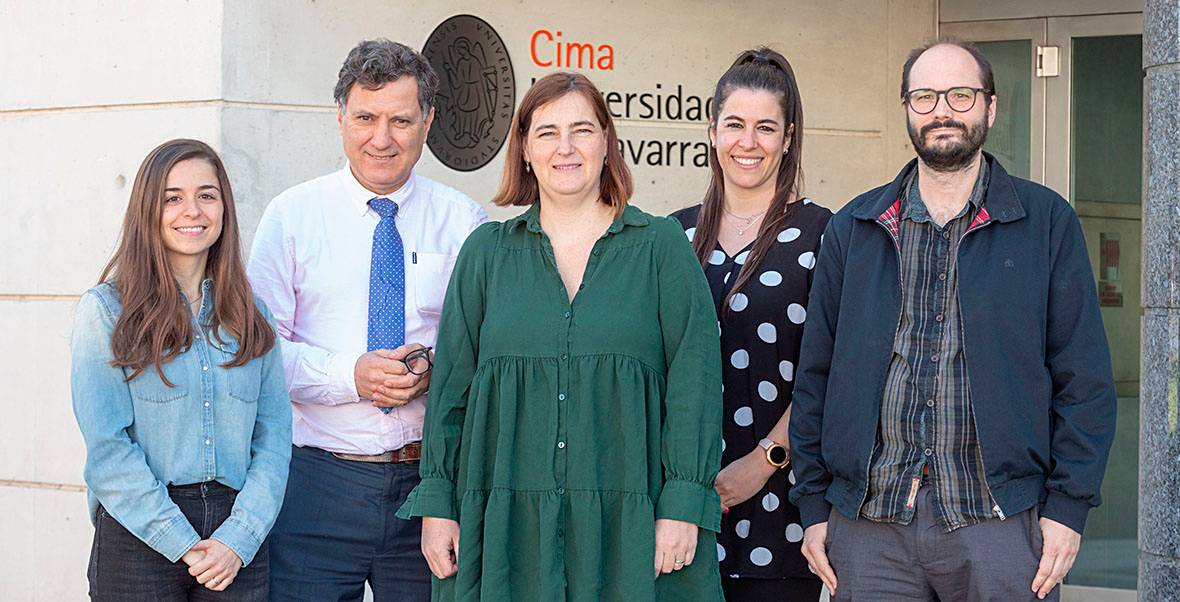 Researchers from Combination Strategies for Translational Immunotherapy Group atl Cima have developed a new immunotherapy combination that improves efficacy in animal models of hepatocellular carcinoma. This is a proof of concept that lays the foundations for the application of this treatment in patients with the most common liver cancer.
In recent years the survival rates of patients with liver cancer have increased notably. However, further progress is needed to improve its efficacy and to discover biomarkers that predict response to treatment. "One of the main objectives in the research of this disease is to have reliable and clinically useful animal models to study new therapies. In collaboration with Dr. Amaia Lujambio's group at Mount Sinai Hospital in New York, we have developed a mouse model using gene transfer from the liver with which we have been able to test new immunotherapy combinations," explains Dr. Ignacio Melero, co-director of the Immunology and Immunotherapy Program at the Cima University of Navarra, part of the Cancer Center Clínica Universidad de Navarra, and director of the study.
The experimental study has shown that the immunotherapies currently applied to patients have a partial effect in this new animal model. However, the efficacy increases with synergistic combinations of other agents, such as anti-CD137 antibodies, interleukin 2 or adoptive cell therapy. "These joint administrations substantially increase the therapeutic outcome. In addition, through advanced confocal microscopy, we have been able to study the antitumor immune response produced in the liver samples," says Dr. Carmen Ochoa, researcher at Cima University of Navarra and first author of the study. The results have been published in the scientific journal Cell Reports Medicine.
Treatment in patients
Dr. Melero comments that seven years ago the group at Clínica Universidad de Navarra was the pioneer in the treatment of hepatocellular carcinoma using immunotherapy. And these treatments have radically transformed the evolution of the disease in many patients. "Our current research efforts are focused in increasing the efficacy by means of synergistic combinations. Our challenge is to further investigate the mechanisms involved and to demonstrate the efficacy and safety of these new treatment combinations in clinical trials with patients," adds Dr. Melero.
The study has been carried out within the framework of the CIBER of Cancer (CIBERONC) and the CIBER of Liver and Digestive Diseases (CIBEREHD) and has received public and private funding from the Spanish Association Against Cancer, the Mark Foundation for Cancer Research and the Fero Foundation.