Combination Strategies for Translational Immunotherapy
"We work on anti-cancer strategies such as the use of monoclonal antibodies, therapeutic tools that provide instructions to immune system cells to eradicate tumors."
DR. IGNACIO MELERO BERMEJO RESEARCHER. COMBINATION STRATEGIES FOR TRANSLATIONAL IMMUNOTHERAPY RESEARCH GROUP
The Combination Strategies for Translational Immunotherapy Group at Cima focuses on identifying and developing new immunomodulatory therapeutic strategies and mechanisms of action of antitumor immunity to exploit them in combined immunotherapy strategies against cancer.
Our group is formed by researchers and clinicians who approach cancer immunotherapy from an interdisciplinary and highly translational perspective. We use novel models and experimental approaches both at the preclinical level and from a translational approach.
Our group participates in multiple early clinical trials of cancer immunotherapy that include first administrations to humans.
We rely on animal models, human samples from cancer patients, and a team with extensive experience in immune cell biology, immunology, and clinical oncology to answer our experimental questions from a comprehensive approach.

Need more information?
If you are interested in learning more about our research, please contact us.
Objectives of the Research Group in
Combination Strategies for Translational Immunotherapy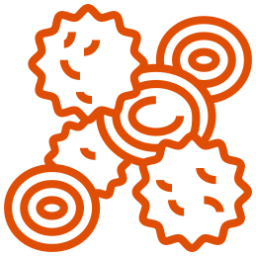 Modulation of the immune response in the tumor microenvironment by local injection of different immunomodulatory agents and compounds.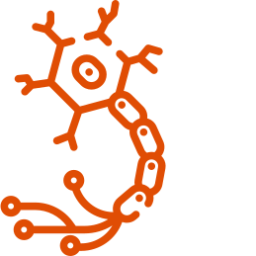 Exploitation of cross-presentation (crosspriming) and specialized crosspriming dendritic cells for activation of anti-tumor immunity.


Study of the molecular mechanisms of co-stimulation and co-inhibition of effector immune cells.


Study of IL-8 as an immunomodulatory mechanism and potential biomarker in cancer.
FROM THE LABORATORY TO THE CLINIC
Regional commitment to translational research
Our group coordinates the Linterna Project, a multicenter project funded by the Government of Navarra, which proposes to strengthen the cutting-edge translational research being carried out in Navarra by research centers, hospital complexes, and pharmaceutical companies.
Scientific activity of the Combination Strategies for Translational Immunotherapy Research Group
Latest scientific publications
Combination Strategies for Translational Immunotherapy
Active
Cima Principal Investigator: Ignacio Melero Bermejo
Funder: Ministerio de Ciencia e Innovación
Award year 2022
Combination Strategies for Translational Immunotherapy
Active
Cima Principal Investigator: Ignacio Melero Bermejo
Funder: Ministerio de Ciencia e Innovación
Award year 2020
Combination Strategies for Translational Immunotherapy
Active
Cima Principal Investigator: Ignacio Melero Bermejo
Funder: Asociación Española contra el Cáncer
Award year 2019