Bioinformatics
"Our focus is on technological innovation that is carried out within the framework of national and international projects."
DR. MIKEL DIRECTOR. BIOINFORMATICS PLATFORM
The Bioinformatics platform aims to contribute to the development of research projects carried out at Cima. To this end, it offers complete support in the development of any experiment in which DNA or RNA is studied on a massive scale, both in humans and in other organisms.
Bioinformatics allows, with data from proteomics experiments, the development of new applications, such as the identification of biomarkers or new therapeutic targets for drug development.
The computational needs faced by bioinformatics have arisen mainly due to the management of large amounts of information, image and spectrum processing and database searching.

Do you need our services?
If you are interested in knowing our rates and contracting our services, please contact us.
A platform at the service of patients and research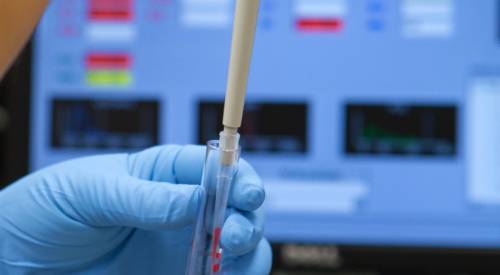 Experimental design
Advice on sample size, study design and methodology planning.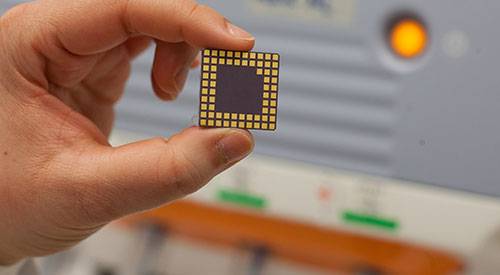 Data analysis
Bioinformatic processing of data obtained in various high-performance technological platforms.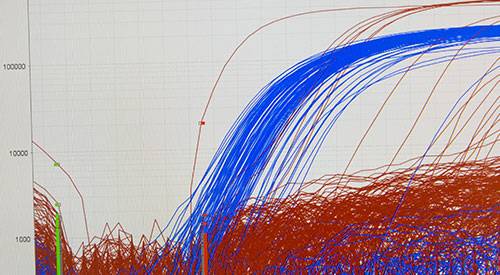 Interpretation of results
Once the genes of interest have been selected, biological-functional assignment studies are performed.
Bioinformatics Services
Differential expression of genes, miRNAs or lncRNAs. The technology of origin of the experiments can be microarrays (Affymetrix, Agilent), bulk PCRs (TLDAs from Applied Biosystem) or RNA-seq (Illumina, Ion Torrent).
Genotyping and DNA copy number variation studies using microarrays (Affymetrix) or DNA sequencing (Illumina).
Characterization of alternative splicing from data obtained in microarray experiments (Affymetrix) or RNA-seq (Illumina).
Protein-DNA interactions from immuprecipitation and microarray experiments (ChIP-chip) or sequencing (ChIP-seq).
DNA methylation patterns in microarray experiments (Illumina Infinium).
Scientific activity of the Bioinformatics Platform
Latest scientific publications