ViroPedTher: Oncolytic viruses for the treatment of pediatric brain tumors.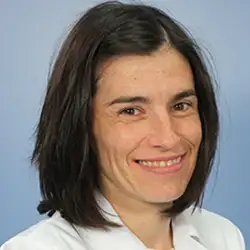 ---
Project information
The overall goal of Dr. Marta Alonso's Advanced Therapies for Pediatric Solid Tumors Research Group at Cima is to improve the prognosis of patients with high-risk pediatric brain tumors. To this end, they aim to integrate clinical and laboratory research to develop tumor-targeted oncolytic adenoviruses with the ability to elicit a therapeutic immune response in these tumors.
This research will use novel and relevant models to achieve the experimental goals. Previously, they have worked with Delta-24-RGD (DNX-2401), a replication-competent adenovirus that has moved into the clinical setting. In 2017, the first Phase I clinical trial with DNX-2401 for newly diagnosed diffuse intrinsic stem intrinsic glioma (DIPG; a lethal pediatric brain tumor) opened, driven by Dr. Alonso's team. Preliminary results from early trials revealed that intratumoral injection of the virus instigated an initial phase of oncolysis followed by a delayed inflammatory response that ultimately led to complete regression in a subset of patients without associated toxicities. They hypothesize that potentiation of the immune component of DNX-2401-based therapy will result in complete regression of the vast majority of pediatric brain tumors.
In the specific research approach, they aim to understand the immune microenvironment of DIPGs and the response to viral therapy in the context of the trial. In addition, that knowledge will leverage the design of Delta-24-based adenoviruses to recruit lymphocytes to the tumor with competition from different types of ligands to activate tumor-infiltrating lymphocytes. They expect that this innovative combinatorial treatment will effectively challenge the profound and inherent tumor immunosuppression and, in turn, elicit a robust anti-tumor immune response resulting in significantly improving the prognosis and quality of life of patients with pediatric brain tumors. This project has the potential to produce a vertical advance in the field of pediatric oncology.
Reference: ERC-2018-COG
Start date: March 1, 2019
End date: February 29, 2024
Funder: Comisión Europea
Grant: 2.000.000 €
Nature of project: European
Award year 2018

Need more information?
If you are interested in learning more about our research, please contact us